Transputec is the complete IT Services Provider
We deliver award-winning Managed Services including Outsourced IT Support, Bespoke IT Solutions, Managed Security Services, and Cloud Management Services, 24/7, 365 days a year.
achieve your IT goals with Transputec
Whether you need an improved IT service, entirely new computers, or you are embarking on a digital transformation, Transputec will work with you to achieve your goals.
Established in 1986, we use our experience and leverage our values to provide excellent service to every customer.
Benefit from our complete range of IT services, integrated approach, and partnerships with leading vendors. Receive support from a dedicated account manager who will work with you to tailor solutions for your organisation's needs.
Meet all your IT needs with one of the UK's leading Managed Service Providers. Outsourced IT Support, Cyber Security Services, Cloud Migration, Bespoke Software Development, and your IT Procurement from a single reliable source.
Your organisation needs high quality IT support services to keep going. Our managed services provide the full range of IT support for your business.
In the digital era, you need the right hardware and software solutions to support your business goals. We are among the UK's leading technology suppliers.
Our managed cyber security service provides premium round the clock support, using the latest technologies and techniques to protect your network.
Achieve more through the cloud with our cloud hosting and support services. Our experts support your operations on both AWS and Azure.
Migrating services to the cloud doesn't need to be complicated. Our cloud services team works with you every step of the way from on-prem to the cloud.
Every business's digital needs are different. Our team of talented software developers create custom apps and solutions to fit your unique business requirements.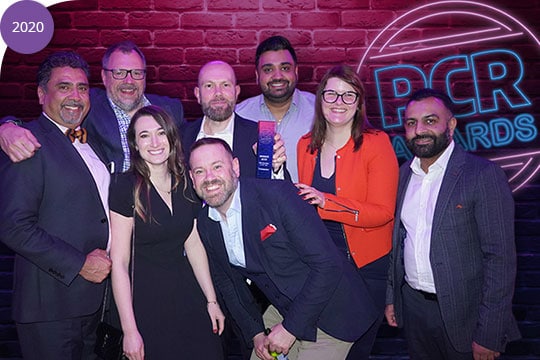 Transputec is proud to have been named MSP Specialist of the Year at the prestigious PCR Awards 2020 which celebrates the successes of leading companies across the PC and tech industry.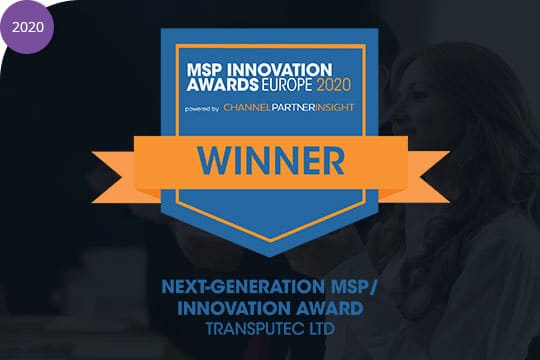 Transputec has been awarded Next-Generation MSP/ Innovation Award 2020, powered by ChannelPartnerInsight.
Latest Blogs and Case Studies
Microsoft have recently announced the launch of Windows 365, the world's first Cloud PC. It's been heralded as a future proof personal cloud computing solution…
Transputec in partnership with
What our clients have to say
What always impresses us when working with Transputec is the responsiveness of its people - it is hard-wired into their DNA.
Martyn Waller
Higgins Group Services Director, London
With cloud-based, automated solutions to data storage and retrieval the capacity to put in place multi-level, adjustable and 24/7 access has never been greater.
John McLane
CEO, IQPC
We were looking for a partner to help us with the projects, looking to outsource all our management of services and systems.
Ron Doobay
Chief Technology Officer, Incisive Media
This solution from IBM and Transputec provides an excellent foundation for the future growth of our operations in UK and Ireland, and is a key component in aligning our operations with Danone Group's corporate IT strategy.
Irek Zielinski
IT Manager for Danone UK and Ireland