Microsoft Azure and Amazon AWS -DevOps as a Service (DaaS) - Optimise Work Flows
Enhancing Productivity, Reducing Costs with DevOps
In today's digital age, efficient and effective software development and operations are key to business success. Transputec's DevOps as a Service offers a comprehensive solution that streamlines your operations, increases speed-to-market, and reduces costs.
Bridging the Gap Between Development and Operations
Our team of skilled DevOps professionals is adept at managing and deploying applications in the cloud. Whether you're already in the cloud or looking to migrate, we can help.
DevOps Management
We take the burden of managing DevOps off your shoulders. From continuous integration and continuous delivery (CI/CD) pipelines to infrastructure as code (IAC), we handle it all, allowing you to focus on your core business.
Cloud Deployments
Our experts are proficient in deploying applications in popular cloud environments such as AWS, Azure, and Google Cloud. We ensure your deployments are smooth, secure, and scalable.
Cloud Migration Support
If you're looking to migrate your operations to the cloud, we've got you covered. We'll help you leverage the benefits of cloud computing while minimising disruption to your operations.
Questions?
Contact one of team!
Why Use Our Our DevOps as a Service (DaaS)
Streamlined Collaboration
With our DaaS offering, we bridge the gap between development and infrastructure by providing a design review and augmentation of your overall architecture. This ensures that development and infrastructure teams work together seamlessly, breaking down silos and enabling efficient collaboration on cloud platforms like Azure and AWS.
Continuous Integration (CI)
Our DaaS facilitates the CI process, where developers can regularly update their code in a shared repository accessible to the entire project team. This allows for automated testing and validation of code changes, reducing delays and ensuring that team members always have access to the most up-to-date and validated code version on Azure and AWS.
Building upon CI, our DaaS supports the CD process by automating the build, testing, and packaging of code changes for release on cloud platforms like Azure and AWS. By leveraging the capabilities of these platforms, we enable faster build releases, enhancing agility and reducing time-to-market.
Our DaaS includes continuous deployment capabilities, wherein code changes are automatically tested and released as soon as a change is detected. By eliminating the need for scheduled release dates, continuous deployment speeds up the feedback loop, enabling rapid iterations and improved software delivery on Azure and AWS.
With our DaaS, we provide tools for continuous feedback, allowing your operations team to detect bugs in real-time and promptly communicate them to the development team. This ensures higher reliability, better security, and more efficient software development and maintenance on Azure and AWS.
Our DaaS includes monitoring, tuning, archiving, maintenance, and backups on cloud platforms like Azure and AWS. We offer application performance monitoring using industry-leading tools like New Relic and Grafana. We enhance database performance and monitoring application performance and enhance the user experience ensuring optimal system performance.
Choose Transputec's DevOps as a Service (DaaS) to accelerate your business by leveraging streamlined collaboration, continuous integration and delivery, continuous deployment, continuous feedback, and robust database management and performance monitoring on leading cloud platforms such as Azure and AWS. Our DaaS empowers your organisation to build high-quality products and rapidly deliver value to your customers in the cloud environment.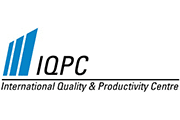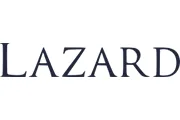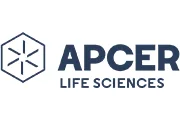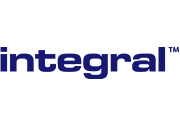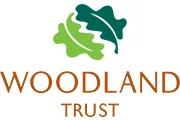 Discover how we can help. We aim to be in touch.