At Transputec work-life balance and flexibility is a priority. Our staff work hard so we know how important it is for them to spend time with their family, friends and pursue interests outside of work. One thing you can guarantee is that we all have fun along the way and you'll have support from colleagues across the business. You will be joining a company with strong values and a family culture rooted in its core.
Diversity, Equality & Inclusion
At Transputec we are proud of the backgrounds our people belong to because it is a true reflection of our commitment to diversity, equity and inclusion – it is who we are!
We believe that every member of staff helps to build a culture where everyone belongs. The various committees across the business play a vital role in creating communities that bring people together and ensure they feel supported at work as well as pursue their passion at work.
Social Impact
Transputec is committed to giving something back through our partner charity HAVEN this is in addition to supporting staff with volunteering within their own community. Social Impact at Transputec is about making sure that our company is helpful to individuals, our clients, to communities, and to the planet. By developing our people, products, and resources, we hope to be a force for good in the market place and in the world.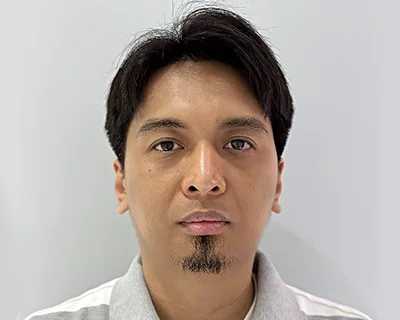 Kenneth
December 2022
The team can attest to Kenneth's hard work and dedication to his role as 2nd line, his career progression and consistent positive customer feedbacks are proof of his exemplary work. Well done for being selected as analyst of the month for the second time! The team congratulates you on this achievement!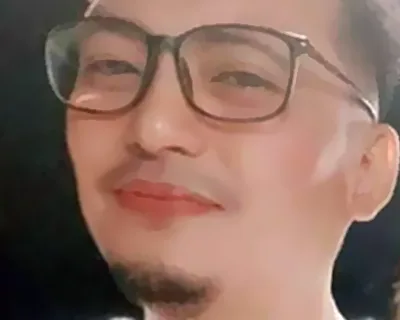 Jaye
November 2022
Jaye has been an integral part of the team for a year now. He listens to feedback and he's keen to improve himself, his customer service skills are commendable which is the reason for his consistent Gold Star customer feedback. The team is proud of you for being analyst of the month for the second time, this shows your dedication and commitment to work. Congratulations for a job well done!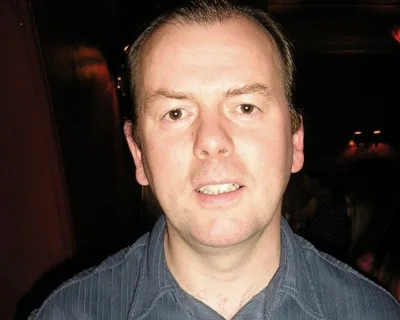 Dermot
November 2022
I started with Transputec almost before some of the current staff were born back in 2007. Began work on the BAM service desk which really suited me as I had worked in Construction for many years previously. Worked my way up through 1st, 2nd line, 2nd line team leader before moving into 3rd line a few years ago. I have worked with some great people along the way, a lot of them are still with Transputec to this day. My motto is to try to learn something new every day, no matter how small.
Away from Transputec, my interests range from Rock music, the heavier the better over to rugby and the socialising that comes with it. Really enjoying the fact that Ireland is rated as the number one team in the world in Rugby right now. Roll on the real-World Cup in France next year.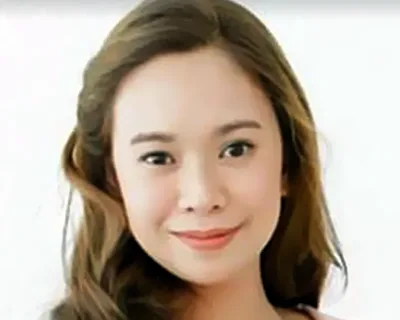 Rochelle
October 2022
Rochelle has now been a part of Transputec for just over a year. She has transitioned from a newbie employee to a consistent contributor and performer on the Servicedesk. Rochelle is an excellent example of how to pay it forward, gathering everything she learned and now relaying it to the new members of the team. Being analyst of the month for September and invariably having her nominated in previous months speaks more loudly about what she is preaching – consistent growth and performance.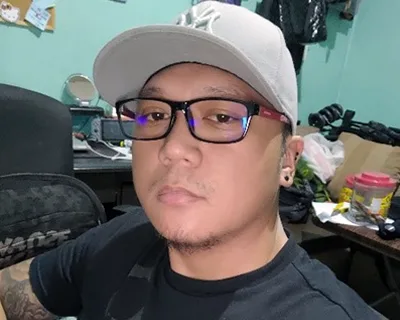 Eugene
October 2022
I have been with Transputec for over 3 years. Going up the ranks starting as 1st to 2nd Line Servicedesk Analyst until just recently entrusted with a new role as Shift Lead. Transputec gave the opportunity to learn and grow within the company, thus, feel more valued.
On a personal front, happily married with two lovable daughters. In addition, crazy anything about basketball and loves living the outdoor life be it on a mountain bike or a scooter. As they would say… wander often, wonder always!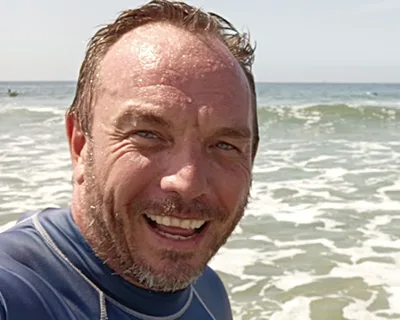 Malachy
September 2022
Mal has built and maintained infrastructures for various companies over the past two decades with Transputec. Mal's key skills are in solving problems and implementing the best solutions. A married father of two young girls, Mal has a real passion for technology. He believes strongly that investing in people and technology is the path to sustainable competitiveness, motivated team members and satisfied customers.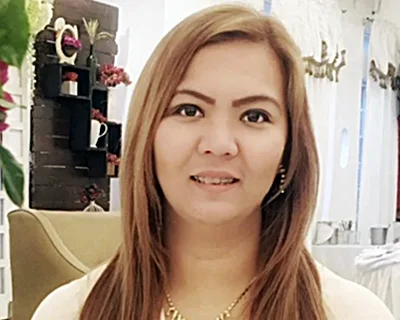 Roxanne
September 2022
Roxanne is always productive and continues to develop her skills. She is a friendly person with whom you can get along easily at work. She's always extending help to her team including training the new members in her shift. The team is proud and congratulates her on this achievement. Keep up the good work!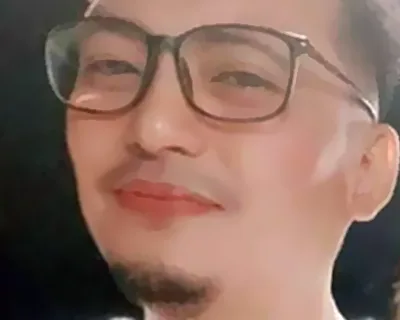 Jaye
August 2022
His performance has improved continuously and is a dependable member of the team. He shows willingness to help, accepts constructive criticism and works to improve himself which is evident in his current progress. The team appreciates his hard work and congratulates him on this achievement. Keep up the good work!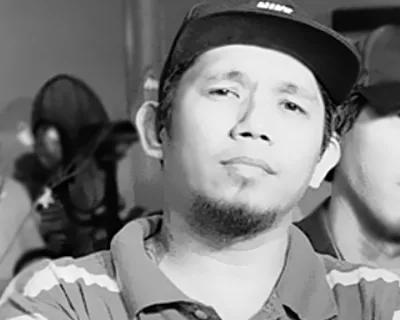 Richard
August 2022
I joined Transputec in October 2014 as a 1st line Service Desk Analyst. Working with Transputec gave me a vast knowledge of how the IT Helpdesk structure works and to this day, I'm very thankful to have been given the opportunity which shaped me to the person I am right now.
Transputec has grown to be one of the leading IT provider in the UK and I can attest to all the positive changes it brought within me and my colleagues. When the pandemic hit, Transputec made it sure that we won't be left behind and provided us stability during times wherein the whole world struggled with the disease. For that, I will always be forever grateful.
On a personal note, I'm very heavy into music and online gaming. I'm currently in a band providing vocal duties and play on gigs whenever we are available. I also play NBA2k online and DOTA 2 during my rest days.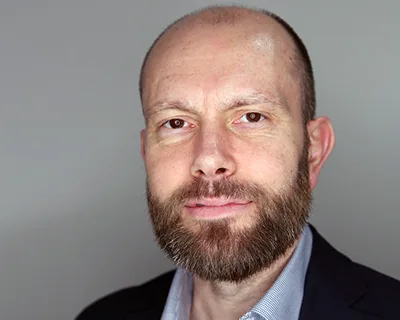 Stuart
July 2022
I have been working at Transputec for over 4 years as Director of Services. This means I'm responsible for all our managed and professional services we provide to our customers and manage the teams that deliver our services so successfully. I'm passionate about the "customer experience" and how we can continually improve our services with customer experience at the centre of our client engagements.
Transputec has grown hugely since I joined, and I am proud to see how my teams have developed and matured over the years – some may say like a fine wine! With this growth and improvement as a company, we are now able to attract and win much larger client business and it's exciting to see this growth and opportunity for our teams, clients, and the business.
On a personal front, I love all things motorsports. I ride a classic Vespa scooter and a Triumph Bobber motorbike (not at the same time). I also dabble in a bit of boxing and running – as well as spending time with my family of course! I love music (although it's not to everyone's taste) and can occasionally be seen dashing off to practice with my band (a work in progress let's say) and going off to gigs. As a die-hard Port Vale football fan and season ticket holder, I am well used to disappointment, but it makes that one victory even more enjoyable when it happens. I thoroughly enjoy my time working with all the teams here in the UK and globally and look forward to working with you in the year ahead to see what we can achieve together.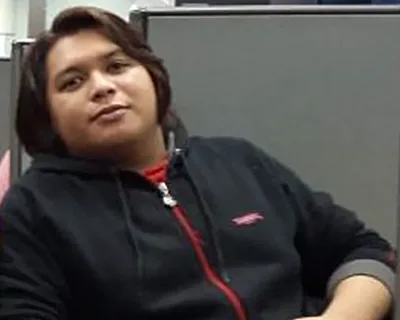 Neil
July 2022
His performance is always consistent and have set a standard for the team. For last month's performance, he has the most feedback from the customers and the most resolved tickets year-to-date. His work did not falter despite the challenges in workload bandwidth. In addition to his task as a second line analyst, he also takes care of training our new starters in the shared desk. He has been a tremendous asset for the team.
Congratulations and keep up the good work!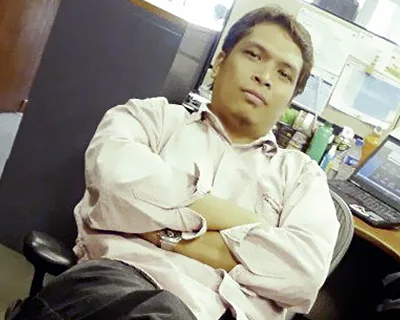 Joeseph
June 2022
I joined Transputec in September 2016 as a 1st line Servicedesk analyst. I handled administrative tasks for the team (schedule and reporting) and was eventually promoted to Service Desk Team Lead in 2018. I have managed our Shared Desk ever since. While managing the team, I have always shared the motto: "if you do something, do it right the first time; else, you will just do it all over again". Being in the technical support field for 16 years in different roles from VoIP administrator to onsite IT lead has allowed me to gather extensive knowledge (and accumulated a lot of gray hairs in the process).
Transputec has been a family where I was able to learn and impart knowledge based on my experience in the field. I work on sound systems for home and car setup in my leisure time – Bass is life.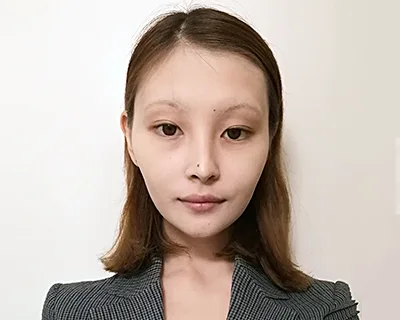 Almazhan
June 2022
My name is Almazhan (Alma) Kapan. I am a recent Computer Science graduate and I was interning at Transputec as a Computer Science (Software Engineer) Intern.
I joined Transputec to gain industry experience and knowledge in software testing and different testing methods at a large company. I am very grateful for the provided learning experience and onboarding support at the company.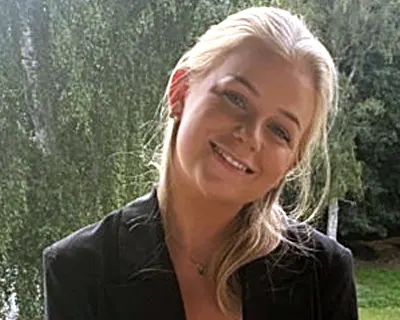 Helene
May 2022
My name is Helene Solvam and I am in my second year at Høsykolen Kristiania in Oslo, studying Human Recourses, Organizational Psychology and Leadership.
I chose to do an internship in HR for my forth semester mainly because I wanted some real life experience in the field.
In my internship I have been working both remotely and in person, which has taught me a lot about what an everyday work life is like in both ways. Working in the HR department in Transputec has given me so much relevant experience. As an intern I have assisted with ongoing projects in the department, such as working to improve and implement onboarding platforms, and write blogs related to PR and recruitment. I have also generally assisted HR wherever I have been needed.
Transputec have done a great job in making me feel welcomed, valued and supported throughout my internship, and while working on these tasks I really have felt like a real and significant part of the company.
This experience has been very important for me, and it have made me feel very excited and motivated about going forward with my studies in Human Resources. Therefore I would recommend it to anyone who are interested in HR, as well as working in a tech centred company.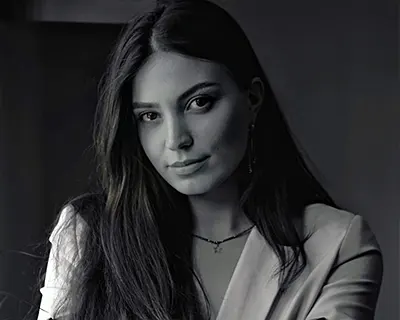 Elene
May 2022
As a recruiter, you have to always be in touch with everyone in the company across all teams and functions, I am very grateful for this opportunity and delighted to work as a recruiter for Transputec. I have been nothing but extremely positive journey so far. The culture here is very different to what I have experienced elsewhere; it is fun, people take responsibility for their work and improve their learning as they go.
When talking to candidates, you should make an effort to present the company in a very attractive way, I am always very happy that I am genuinely inviting candidates to a great place, where they can grow, become a significant contributor to the company and get a chance to better their skills or grow into the professional they always wanted.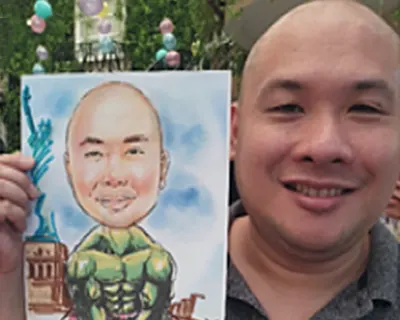 Emmanuel
April 2022
I joined Transputec in August 2014. Looking back from when I started in the IT industry in 2008, my years of experience in customer service, tele-sales, technical support, and back office support have taught me a lot, and Transputec is where I thrived. I like to keep myself updated on the constant evolution of technology. Staying up to date adds valuable knowledge. I believe in helping others without the expectation of recognition or reward.
I'm a fan of Doctor Who and any movie or show that involves time travel, as well as medieval-themed movies and shows. I love playing online CCGs like Magic: The Gathering Arena, The Elder Scrolls: Legends, Gwent, and Hearthstone.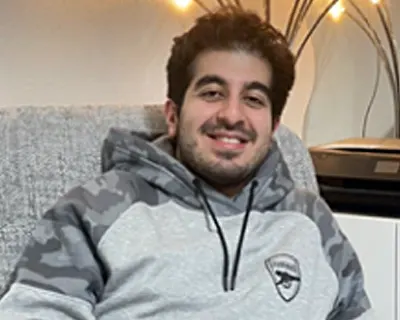 Ali
April 2022
My first 6 months at Transputec have been nothing short of amazing. I have been looking to break into the IT industry for a while now and now that I am here, I am absolutely loving the journey. I spend a large majority of my time on the service desk for Woodland Trust or working on the BAM laptop builds as part of the Config team. Working on the BAM laptop builds has been a good introduction of what's to come. While it is an easy process, we do still encounter some errors and that's what I find interesting about this process. I enjoy finding ways around some of these errors we encounter and finding suitable solutions.
When first starting out on the service desk I was nervous, but those nerves were instantly gone due to how welcoming the WT service desk team was. I know I can go to any of them with any queries/questions and get an instant response. I will soon be heading out onsite for Woodland Trust and I strongly believe this will also be a step in the right direction for my knowledge and understanding of how an IT department operates in a big organization.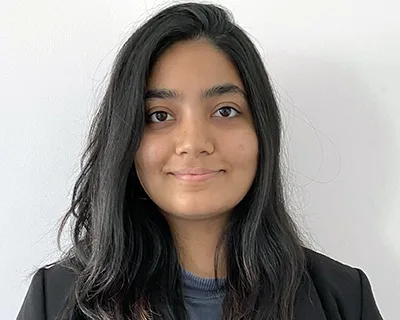 Shivanjali
March 2022
I recently started my career in tech, and so far, my journey has been nothing but incredible. The tech space has been male-dominated for a long time. This is something I was aware of before joining the industry. I've heard the same echoed by other women who have had long and arduous journeys within the sector, facing discrimination and hardships because of this. I am proud and privileged to say that I have had a positive experience and safe environment with Transputec. It is because of women who overcame challenges and paved the way for other women to excel that I have been able to pursue this career and build my passion. I see myself and other younger women as examples of things changing for the better. Women in Transputec have welcomed me into this industry, helping me every step of the way, showing support and strength, encouraging me to challenge myself and overcome social barriers. All the contributions and sacrifices do bring change. We still have a long way to go, but I believe slowly but surely we will get there, and I hope I can set a positive example and support other women to bring change and rise together.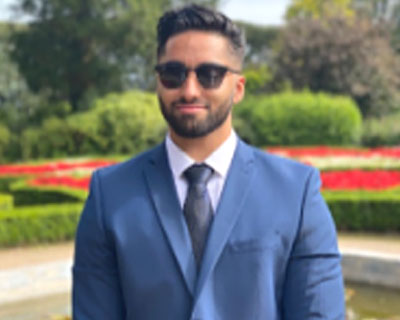 Ariyan
March 2022
My apprenticeship at Transputec has been going well. I have learnt many different skills from my off the job learning to on the job. I can use what I have learnt from the apprenticeship and apply it to my job role, whether it be troubleshooting or an issue to understanding how a backend network works. This role has really helped me gain a variety of soft skills such speaking to users and communicating and working in a team. It has allowed me to grow within my role and outside of it gaining more confidence and communication skills to use in my day-to-day life.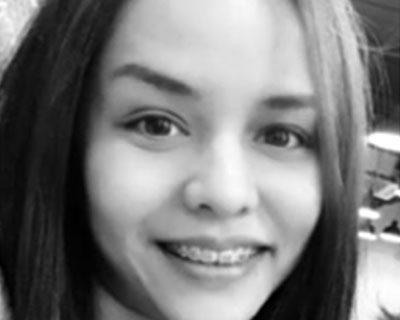 Sheila
March 2022
I joined Transputec in 2019 as a 2nd line Service Desk Analyst and was promoted to Shift Lead. I was then given the opportunity to become a Team Leader for IQPC. Prior to Transputec, I was a team leader for 3 years managing remote workers across the globe. I've been in the IT industry since 2008 as a technology and software support analyst. My experience broadened and I rose through the ranks when I became part of the Service Desk team. Transputec has helped me grow my experience. I learnt a lot from my seniors, and they all have been supportive even up to now. I've always had a passion for learning. I believe that people should develop a passion for learning because life never stops teaching. When I am not working, I read books or articles online, spend time with my family watching (anime, series, or movies), sing songs while my husband plays his guitar or practice playing songs on my keyboard. I am a LOTR fan, and I've seen the movie countless times. I'Il just leave this quote that I love from one of Tolkien's books: "All have their worth and each contributes to the worth of the others." – J.R.R. Tolkien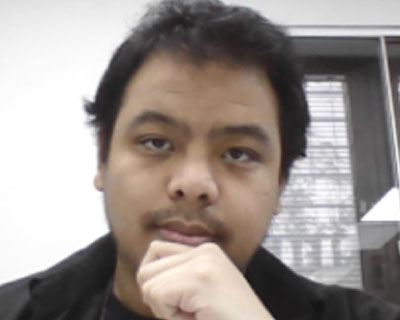 Floremar
March 2022
I am enjoying my experience of the workplace, and 6-months into the apprenticeship I have gained many new skills. I hope to learn much more in the future and feel this is a good step into the IT industry.
Working for the company has enlightened my understanding of the work within the IT industry. I hope to progress my career here at Transputec.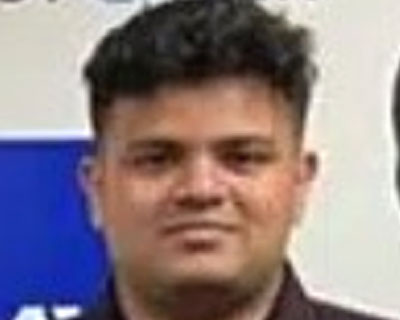 Joshua
March 2022
I am really enjoying my apprenticeship and getting to work with different people. I have picked up skills that will help me improve in my job role by working and resolving a variety of tickets every day. I have joined the Woodland Trust 1st line team, and everyone in the team is supportive and welcoming. I have also been working on laptops for the BAM project, which is interesting as we are learning new fixes as we go. Overall, I am having a lot of fun and look forward to learning much more from my colleagues.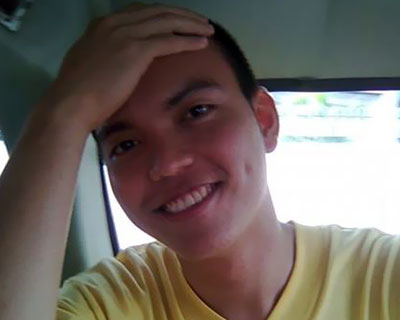 Andy
January 2022
Before I stared working for Transputec, I was initially a technical Support Representative with a little bit of upselling way back in 2007. After I resigned, I got hired in another company to work as an IT helpdesk in 2009. Unfortunately, I had to resign again from being an IT Helpdesk and become a full time Dad. Luckily, an opportunity came and was accepted to work here at Transputec. All I had back then were my excellent customer service skills, basic AD account management, and just a few internet connectivity and office applications troubleshooting background/knowledge. And with great determination, an eagerness to learn and the ability to adapt to the fast passed environment of the IT Industry, here I am now aftern7 years. All thanks to the people who guided and nurtured me over the past few years in this company.