Join Our Team and Shape the Future: Explore Exciting Career Opportunities at Transputec
Explore Exciting Career Opportunities in IT Managed Services and Cyber Security at Transputec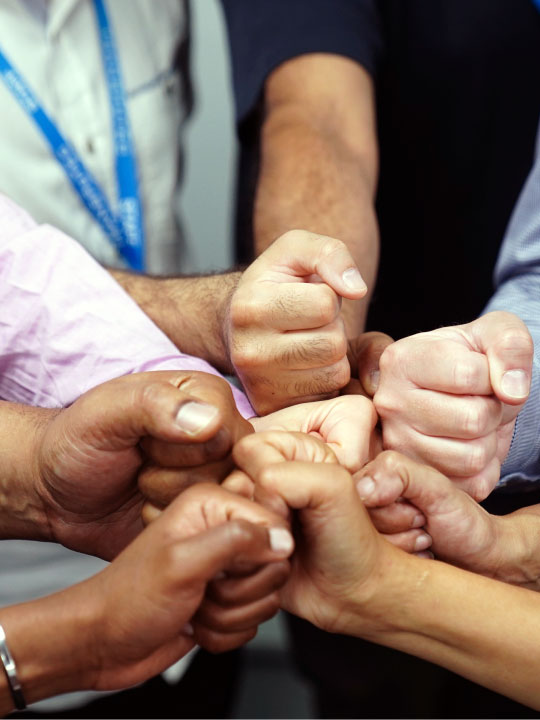 Diversity & personal growth
At Transputec work-life balance and flexibility is a priority. Our staff work hard so we know how important it is for them to spend time with their family, friends and pursue interests outside of work. One thing you can guarantee is that we all have fun along the way and you'll have support from colleagues across the business. You will be joining a company with strong values and a family culture rooted in its core.
Diversity, Equality & Inclusion
At Transputec we are proud of the backgrounds our people belong to because it is a true reflection of our commitment to diversity, equity and inclusion – it is who we are!
We believe that every member of staff helps to build a culture where everyone belongs. The various committees across the business play a vital role in creating communities that bring people together and ensure they feel supported at work as well as pursue their passion at work.
Social Impact
Transputec is committed to giving something back through our partner charity HAVEN this is in addition to supporting staff with volunteering within their own community. Social Impact at Transputec is about making sure that our company is helpful to individuals, our clients, to communities, and to the planet. By developing our people, products, and resources, we hope to be a force for good in the market place and in the world.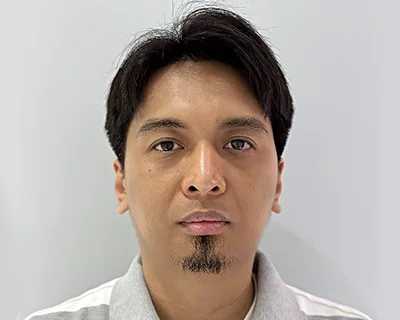 Kenneth
December 2022
The team can attest to Kenneth's hard work and dedication to his role as 2nd line, his career progression and consistent positive customer feedbacks are proof of his exemplary work. Well done for being selected as analyst of the month for the second time! The team congratulates you on this achievement!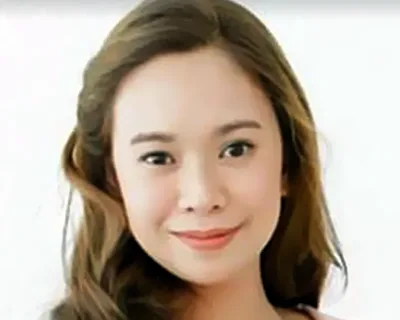 Rochelle
October 2022
Rochelle has now been a part of Transputec for just over a year. She has transitioned from a newbie employee to a consistent contributor and performer on the Servicedesk. Rochelle is an excellent example of how to pay it forward, gathering everything she learned and now relaying it to the new members of the team. Being analyst of the month for September and invariably having her nominated in previous months speaks more loudly about what she is preaching – consistent growth and performance.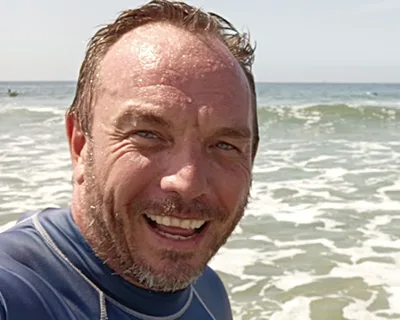 Malachy
September 2022
Mal has built and maintained infrastructures for various companies over the past two decades with Transputec. Mal's key skills are in solving problems and implementing the best solutions. A married father of two young girls, Mal has a real passion for technology. He believes strongly that investing in people and technology is the path to sustainable competitiveness, motivated team members and satisfied customers.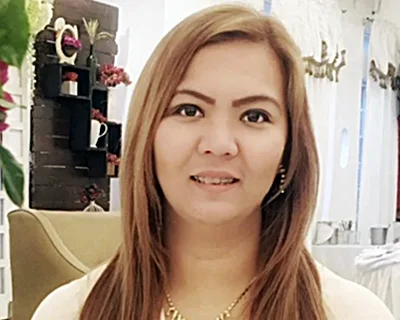 Roxanne
September 2022
Roxanne is always productive and continues to develop her skills. She is a friendly person with whom you can get along easily at work. She's always extending help to her team including training the new members in her shift. The team is proud and congratulates her on this achievement. Keep up the good work!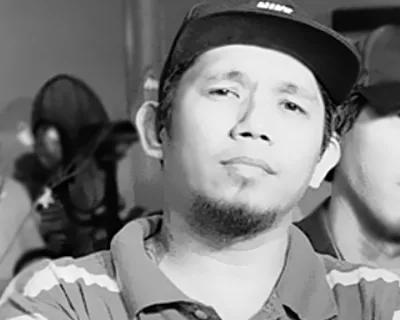 Richard
August 2022
I joined Transputec in October 2014 as a 1st line Service Desk Analyst. Working with Transputec gave me a vast knowledge of how the IT Helpdesk structure works and to this day, I'm very thankful to have been given the opportunity which shaped me to the person I am right now.
Transputec has grown to be one of the leading IT provider in the UK and I can attest to all the positive changes it brought within me and my colleagues.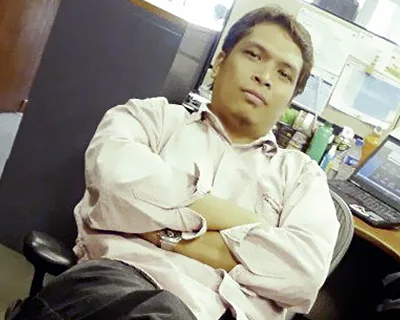 Joeseph
June 2022
I joined Transputec in September 2016 as a 1st line Servicedesk analyst. I handled administrative tasks for the team (schedule and reporting) and was eventually promoted to Service Desk Team Lead in 2018. I have managed our Shared Desk ever since. While managing the team, I have always shared the motto: "if you do something, do it right the first time; else, you will just do it all over again". Being in the technical support field for 16 years in different roles from VoIP administrator to onsite IT lead has allowed me to gather extensive knowledge (and accumulated a lot of gray hairs in the process).
Transputec has been a family where I was able to learn and impart knowledge based on my experience in the field. I work on sound systems for home and car setup in my leisure time – Bass is life.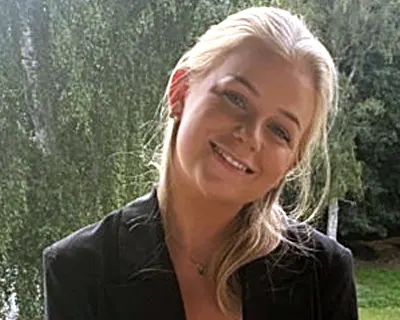 Helene
May 2022
My name is Helene Solvam and I am in my second year at Høsykolen Kristiania in Oslo, studying Human Recourses, Organisational Psychology and Leadership. 
In my internship I have been working both remotely and in person, which has taught me a lot about what an everyday work life is like in both ways. 
Transputec have done a great job in making me feel welcomed, valued and supported throughout my internship, and while working on these tasks I really have felt like a real and significant part of the company.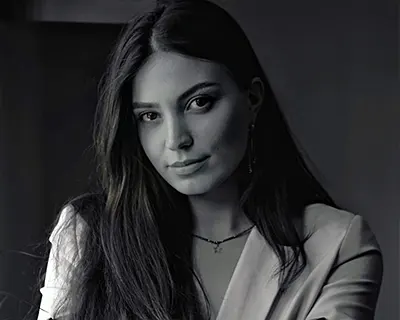 Elene
May 2022
As a recruiter, you have to always be in touch with everyone in the company across all teams and functions, I am very grateful for this opportunity and delighted to work as a recruiter for Transputec. I have been nothing but extremely positive journey so far. The culture here is very different to what I have experienced elsewhere; it is fun, people take responsibility for their work and improve their learning as they go.
When talking to candidates, you should make an effort to present the company in a very attractive way, I am always very happy that I am genuinely inviting candidates to a great place, where they can grow, become a significant contributor to the company and get a chance to better their skills or grow into the professional they always wanted.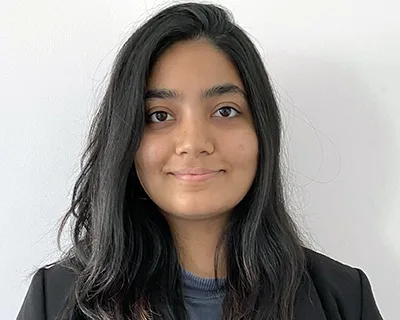 Shivanjali
March 2022
I recently started my career in tech, and so far, my journey has been nothing but incredible. The tech space has been male-dominated for a long time. This is something I was aware of before joining the industry. I've heard the same echoed by other women who have had long and arduous journeys within the sector, facing discrimination and hardships because of this. I am proud and privileged to say that I have had a positive experience and safe environment with Transputec.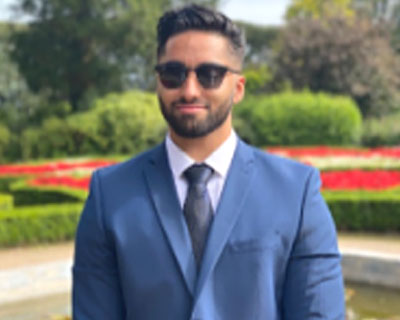 Ariyan
March 2022
My apprenticeship at Transputec has been going well. I have learnt many different skills from my off the job learning to on the job. I can use what I have learnt from the apprenticeship and apply it to my job role, whether it be troubleshooting or an issue to understanding how a backend network works. This role has really helped me gain a variety of soft skills such speaking to users and communicating and working in a team. It has allowed me to grow within my role and outside of it gaining more confidence and communication skills to use in my day-to-day life.
IT Managed Services Provider in London serving the world
Discover how we can help. We aim to be in touch.