AWS Migration with seamless AWS Service Management
As businesses embrace the benefits of cloud computing, migrating to Amazon Web Services (AWS) has become a popular choice for organisations seeking scalability, flexibility, and cost optimisation. Transputec specialises in seamless AWS migration and efficient AWS service management, enabling businesses to unlock the full potential of AWS for their digital transformation initiatives. With our expertise and experience, we guide you through a smooth migration journey and provide ongoing support to optimise your AWS infrastructure.
Questions?
Contact one of team!
Why choose us for your AWS Services
Expert AWS Migration Strategy
Experienced team develops a tailored AWS migration strategy based on your business requirements. We conduct a thorough analysis of your existing infrastructure, applications, and data, ensuring a seamless and optimised migration to AWS. Our expertise in AWS best practices guarantees a smooth transition with minimal disruptions to your operations.
Scalability and Flexibility
By migrating to AWS with Transputec, you gain access to the scalability and flexibility offered by the AWS cloud. We architect your infrastructure to leverage AWS auto-scaling capabilities, allowing you to dynamically adjust resources based on fluctuating workloads and business demands. This scalability empowers your organisation to handle peak periods efficiently without compromising performance.
Transputec helps you optimise costs by leveraging AWS services effectively. We assess your workload requirements and recommend the right AWS services, such as EC2 instances, S3 storage, and Lambda functions, to achieve cost efficiency without compromising performance. Our team continuously monitors your AWS environment to identify opportunities for cost optimisation and provide cost-saving recommendations.
Transputec prioritises the security of your AWS infrastructure. We implement industry-leading security measures, including identity and access management, network security, encryption, and intrusion detection systems, to protect your applications and data in the cloud. We ensure compliance with industry-specific regulations, providing you with peace of mind and helping you meet your compliance requirements.
Our AWS-certified professionals provide comprehensive service management for your AWS environment. We handle day-to-day operational tasks, including monitoring, patching, backups, and performance optimisation, so you can focus on your core business objectives. Our proactive approach ensures high availability, performance, and reliability of your AWS services, allowing you to maximise the benefits of the AWS cloud.
Transputec enables you to stay at the forefront of innovation by leveraging AWS's extensive portfolio of services. Our team assists you in adopting new AWS technologies, such as machine learning, serverless computing, and IoT services, enabling you to drive innovation and deliver cutting-edge solutions to your customers. We provide guidance and support to help you explore new opportunities and accelerate your digital transformation journey.
Transputec's AWS migration and service management services empower businesses to seamlessly migrate to AWS, optimise their cloud infrastructure, and unlock the benefits of scalability, cost efficiency, robust security, efficient service management, and continuous innovation. Partner with Transputec to embark on a successful AWS migration journey and leverage the full power of Amazon Web Services for your organisation's growth and success. Contact us today to discuss your AWS migration and service management needs and take your business to new heights in the AWS cloud.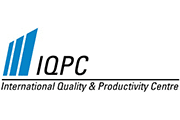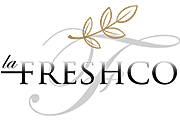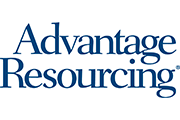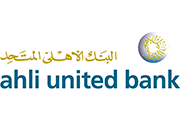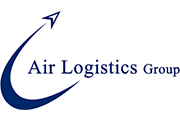 Discover how we can help. We aim to be in touch.