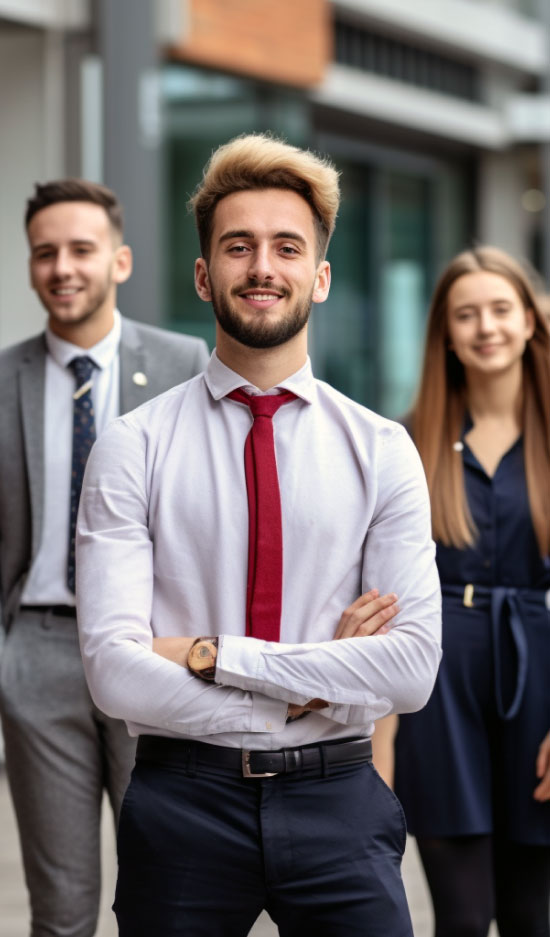 Graduate Recruitment Program
Transputec offers students an opportunity to have a solid and progressive career. Whether you are a Undergraduate or Graduate you will gain a lot from our programmes.
Gain an inside view of a leading entrepreneurial IT services firm while you're still at university. We value a chance to connect with some of the brightest minds studying in the UK and meet some of the diverse individuals who may help to shape the future.
The graduate recruitment programme is important and strategic and we will give you every opportunity to define your career. We have customised training programmes set up depending on the area of the business you join. You will be given guidance and support from your line manager and the business. There are a range of trainings available to better understand our business tools and capabilities which will help you build and grow your career.
Our graduate recruitment programme can train and bring you up to speed quicker providing you have a good attitude, determination, are hungry for success, have good communication abilities, interpersonal skills and intelligence and you strive for continuous improvement.
You need to be enthusiastic, technically-oriented and smart to get through the door. The ability to work with people and the confidence to lead others with your decisions is also a pre-requisite. Are you a problem-solver who can align your solutions to have impact on business? If so, we will develop your entrepreneurial spirit for our mutual success.
We can help you realise your potential. You can expect to work on exciting projects and be provided with training for you to excel in your role.
Discover how we can help. We aim to be in touch.