Secure your company with just one application
Every organisation faces a seemingly endless list of cyber security threats waiting to breach the security perimeter, and compromise the network. Introducing ThreatSpike, our insider threat monitoring software, the next generation in managed security.
ThreatSpike Wire managed security solution provides full, end-to-end protection, detection, and remediation against cyber threats on the network, servers, and computers. ThreatSpike compliments our Cyber Security as a Service providing total security to protect your business against the worst-case scenario.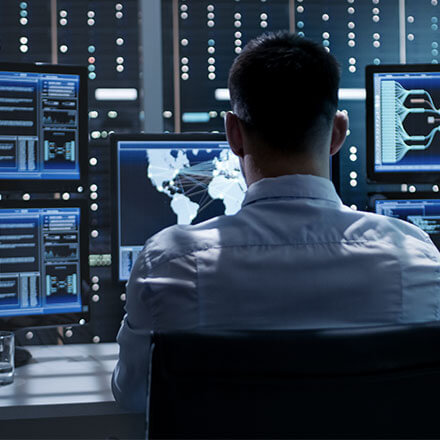 How does ThreatSpike work?
Block threats and identify compromises with ThreatSpike
ThreatSpike offers advanced protection against:
ThreatSpike Wire cyber security monitoring solution key features
ThreatSpike Wire can be deployed on the network to do the following:
The next generation of security monitoring services
Learn more about ThreatSpike, and understand how we can help you rethink your cyber security protections.