Managing your IT Services to boost productivity for your remote workforce
Watch Video

Transputec Wins MSP Specialist of the Year at the PCR Awards 2020
Learn More
Transputec provides IT Services and Solutions
to leading organisations around the globe
We help you succeed in the digital era. Our 'yes' attitude and 35 years' international experience gives you an end-to-end IT service to support you on your digital journey.
How can we help you achieve your goals?
Whenever we engage with a new client, our focus is always on listening to you, finding out what your aims are, and then using our expertise to help you achieve those targets.
By working with us, you benefit from our end-to-end approach, 30 years' experience and unparalleled knowledge of enterprise IT. We have both the breadth and the depth to create a solution that fits your exact needs. This means we can build sophisticated solutions for almost any scenario – from building apps that solve specific business problems, deploying new hardware or managing your entire technology estate.
Read more about our end-to-end expertise below, or contact us today for a consultation.
In the digital era, you need the right hardware and software solutions to support your business goals. We are amongst the UK's leading technology suppliers.
We offer the full range of IT support for your business, from help desk services to cybersecurity consulting, maintenance, IT team resourcing, training and much more.
Every business's digital needs are different. Our team of dedicated software developers create custom apps and solutions to fit your exact business requirements.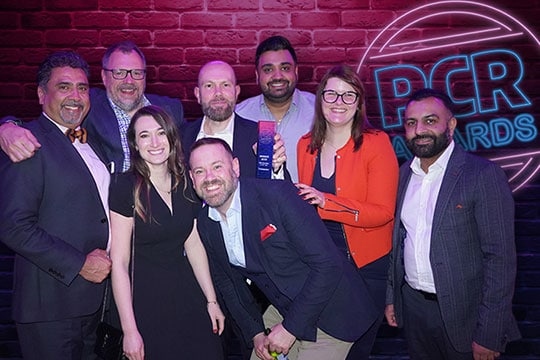 Transputec Wins MSP Specialist of the Year at the PCR Awards 2020
Transputec is proud to have been named MSP Specialist of the Year at the prestigious PCR Awards 2020 which celebrates the successes of leading companies across the PC and tech industry.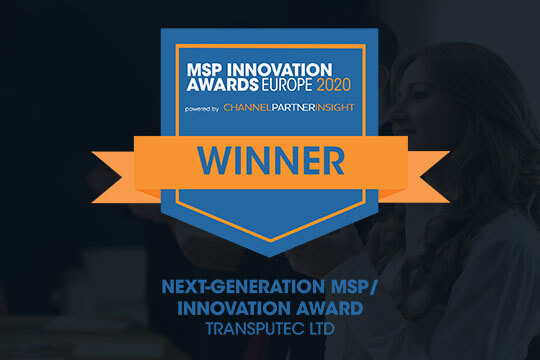 Transputec Wins Next-Generation MSP/ Innovation Award 2020
Transputec has been awarded Next-Generation MSP/ Innovation Award 2020, powered by ChannelPratnerInsight.
Latest Blogs and Case Studies
Adopting a modern workplace environment is increasingly important as businesses and their employees realise the benefits of agile and unified IT systems. Although this need …
What our clients have to say
What always impresses us when working with Transputec is the responsiveness of its people - it is hard-wired into their DNA.
Martyn Waller
Higgins Group Services Director, London
Transputec in partnership with