Getting your new IT to your door
Getting the right IT equipment to the right person in many different offices can create difficulties. How much time and effort does it involve with delivery costs, national regulations, and paperwork?
With Transputec's 30 years of experience in IT logistics, we take away the pain, threats and complications by working directly with the logistics to ensure that each piece of IT equipment reaches the right person in the right office, at the right time with proper safety and regulations. So, sit back and let us take care of your smart IT Procurement installation for you!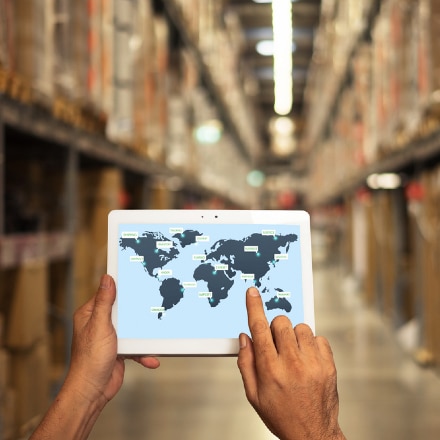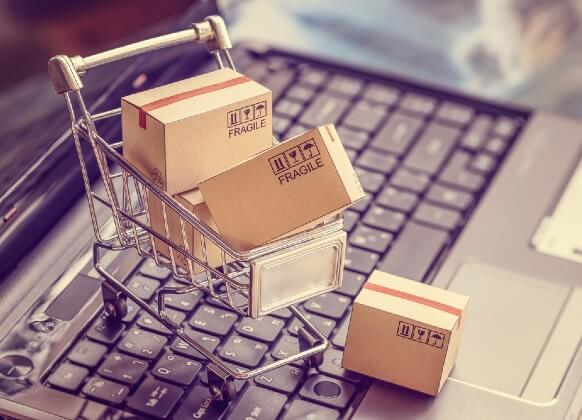 When you procure your new IT, it needs to be delivered to the right place. IT logistics is the movement, storage, and delivery of the equipment you bought to the right people in the right places. IT logistics is how organisations get their IT sent to the right place on time, and in budget.
Smooth IT logistics helps your business to transform and evaluate your business to success when done strategically. When done right, it improves businesses efficiency which leads to better customer experience and high working efficiency.
Getting the right machine to the right people
No two employees do the exact same job, so they will all have different build requirements. But when you buy new equipment for hundreds of employees, how can you ensure every employee gets a new computer that they need on it from the moment they turn it on.
At Transputec, our smooth logistics team do the hard bit for you. We build bundles according to your design and requirements and install them for you. Our accredited account managers will help you every step of your IT procurement journey with our bespoke logistics services. As remote working is here to stay, we will support you with remote deployment, sending your IT to wherever your workers are – all set up and ready to be used. Our logistics services don't just stop when you receive your IT. As it approaches the end of life, our smooth logistics team can assist you with safe and secure disposal.
We leverage our relationships with our
partners
and extensive logistics experience to provide a wide range of services from server relocation to end of life IT recycling. Whether you are relocating a business and need to make sure that all your IT from servers through to the final cable gets moved over, or you need to deliver 300 new computers to employees working remotely, we will help you make sure that everything is where it should be and ready to use with the least fuss.
We can help you with the following: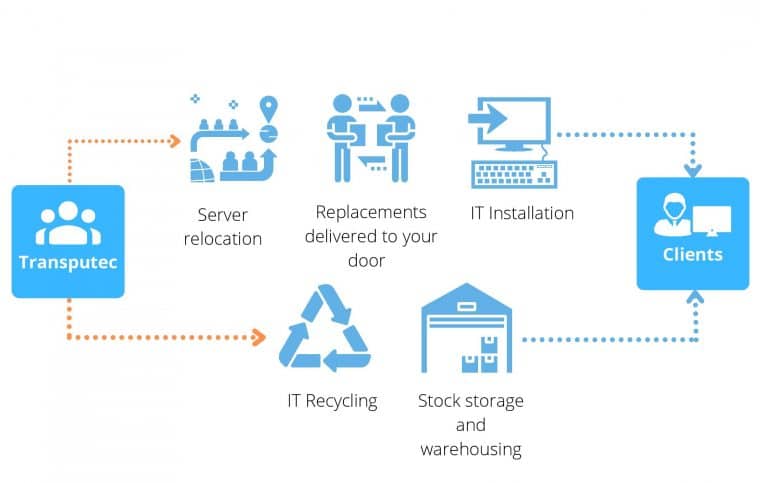 We are committed to providing high quality services to our customers: 
We are ISO 27001 certified so you can trust us with your most sensitive assets safe in the knowledge that we are committed to protecting your information security.
We have completed ISO 9001 certification to demonstrate our commitment to quality across all our products and services.
We are committed to continually improving our environmental impact by following the ISO 14001 certification framework. 
We make IT logistics smooth
More IT Services from Transputec
Keeping up with Software license lifecycle can be daunting. We only resell licensed solutions and help you to take the complexity out of the procurement process. 
Our Infrastructure Solutions team construct and deliver solutions across a wide range of technical domains that will help meet your business needs.
Your organisation needs high quality IT services to keep going. Our managed services include the full range of services including event management and network management.
To enquire about our Software Licensing Services
Call us now: +44 (0) 20 8584 1400