Accredited Government Supplier
As one of the Government's IT suppliers, Transputec is highly experienced in supporting a range of public sector bodies on their service delivery and digital journey. The Digital Marketplace simplifies the procurement process and offers government and public sector organisations a flexible and compliant way to source their technology requirements from accredited suppliers – and save taxpayers' money.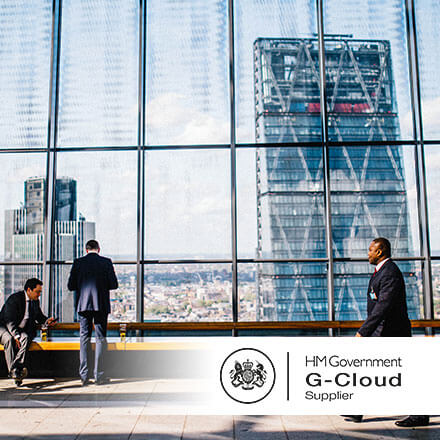 Transputec are accredited to provide services for following 3 frameworks
Purchase cloud-based computing services such as hosting (IaaS and PaaS), software (SaaS), and cloud support, including many off-the-shelf, pay-as-you-go cloud solutions.
See the range of services we are approved to provide via:
ICT services from strategy and service design through transition to operational deployment. Includes large project services and up to top secret classification.
Technology Online Purchasing Content
A dynamic catalogue for technology product needs (hardware and software).

Trusted partners for procurement
When implementing emerging technologies, the public sector has always faced numerous challenges including the lack of access to technical expertise and concerns over cloud solutions security. We have worked with many public sector organisations, including Government departments and their executive agencies as well as local authorities and the NHS on how best to approach and overcome these challenges.
The Digital Marketplace creates a way for the sector to procure technology services and products efficiency via a list of accredited suppliers. Transputec has met the high standard of complex requirements and adheres to the standardised terms and conditions, giving us the stamp of approval and giving you peace of mind.
Public procurement made simple
Our range of public sector services include: