Creating GDPR compliant business continuity plans
To comply with the new GDPR organisations are required to ensure they put in place robust Business Continuity/Disaster Recovery (BC/DR) plans to support the protection of their data. In today's complex IT environments and cloud deployments, BC/DR processes are already challenging and the GDPR requirements will only add to that complexity and necessitate the testing of all processes on a regular basis.
The consequences of non–compliance with the GDPR are significant. Rising to a maximum fine of 4% of annual revenue or €20 million. Any in scope business will need to have a documented audit trail in place to demonstrate its compliance with GDPR procedures and statutory data breach notifications.
Crises Control is an award winning cloud App that removes the complexity and cost associated with BC/DR plan creation and incident management. It provides organisations with a quick start to addressing the regulatory requirements.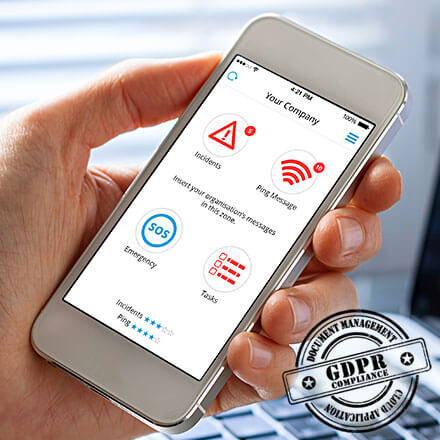 The Crises Control solution will:
Help your organisation meet GDPR compliance with respect to BC/DR.
Provide a BC/DR Mobile App with configurable incidents that are important to your organisation.
Allow you to create Standard Operating Procedures using the in-App SOP Wizard.
Ensure that you can notify your team, your customers or the regulators of a data breach incident quickly and reliably
Obtain read receipts for all messages, to form an audit trail.
Provide a Virtual Command and Control Centre for managing the incident in real time.