Microsoft and the Modern Workplace
As a certified Microsoft Gold Partner, we have access to the latest Microsoft technologies and can deliver MS solutions that will accelerate digital transformation and elevate your employee experience. Microsoft's Modern Workplace solutions meet the demands of today's changing working environment, increasing productivity, enabling collaboration across locations and platforms, while maintaining the security of your systems and data – regardless of your team's work locations.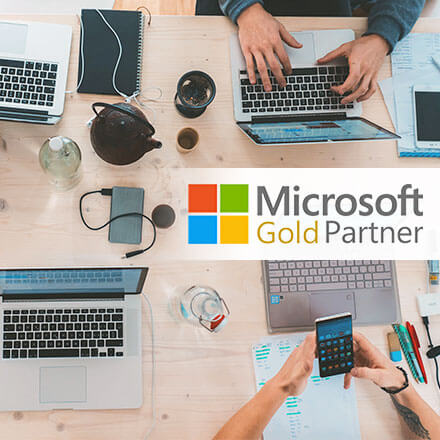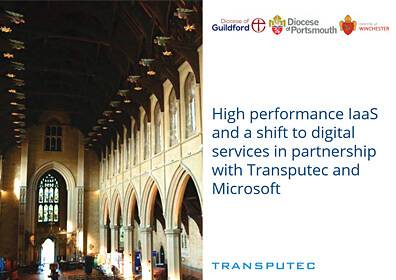 Empowering employees with Microsoft Azure and M365
As work experience and the demands on employees continually changes, businesses are increasingly reliant on interconnected devices and advanced technology. The COVID-19 pandemic has accelerated the move to flexible and remote working, reinforcing the need for businesses to be ready to adapt and respond if they wish to remain competitive.
Working with Transputec to integrate to Microsoft technologies, we can build your business to be more agile and empower your employees to work efficiently anytime, anywhere. Creating a Modern Workplace environment will prepare you to be always ready for changing business, employees, and customers' requirements.
Our Microsoft specialists are highly experienced in integrating Microsoft tools and technology for organisations of all sizes – migrating their services, data and software to the cloud and streamlining their business processes.
Increased productivity with M365
Our Microsoft Gold partner status means we have been certified by Microsoft to support your business with a range of MS products and services. We can work with you to build a tailored modern workplace for your business using a suite of trusted Microsoft tools.
Azure future proof cloud solution for building and managing applications and services that can be designed for your business requirements. Our DevOps service provides continuous integration and delivery to automate business operations quickly and securely.
Microsoft 365 a suite of popular Office apps, One Drive cloud service and Windows 10 – essential to powering the modern workplace with Microsoft 365.
Microsoft Teams connecting your employees with the right people, information, and tools to collaborate effectively and be productive. Synchronised with Outlook, Microsoft Teams allows scheduling meetings and having calls and videoconferences.
Sharepoint an intranet which enables you to find and manage content, information, and applications to improve productivity and facilitate teamwork.
Security safeguard your employees, data, and customer information with enterprise-grade security you can trust.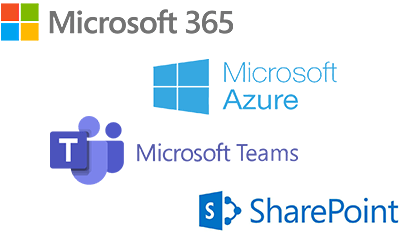 We have transitioned seamlessly with a low-risk approach and overcome the obstacles that we once faced on a daily basis. Transputec has delivered the outcomes we needed, both on-premises and in the cloud and we look forward to the ongoing modernisation of our processes to enable greater collaboration and shared working across our staff and service users.
Matthew Jay
IT Service Contracts Manager, Diocese IT Consortium