The IT Procurement challenge
Getting IT procurement right can be more difficult than it sounds. It's not just about getting the best value, it's about reliability, consistency, and timely delivery.
Sourcing from multiple vendors directly takes time, especially when you have to supply several offices around the country, and even around the world. Add the need for consistency in quality, specialist programs and applications, and licences, and getting the right IT can become a tangle.
That's where we can help. We  do the heavy lifting, getting you the deals that come from our long track record of working with leading vendors. At Transputec, we have more than 30 years of IT procurement experience, and with that comes long-standing, committed account managers, long-running relationships with our customers, worldwide logistics experience, and great vendor engagements.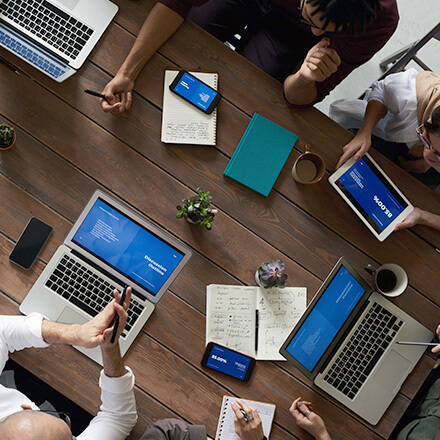 Why choose Transputec for your smart IT procurement?
"We do the hard work for you, so you can focus on your company's goals. From product selection, to device configuration, and delivery to the end user - we do it all."
What our customers say about our service
Jay Patel, Enterprise Services Manager for Europe and India at Medidata speaks about his experience with Transputec. Trasputec support Medidata's IT procurement, working closely with them to fulfil their IT needs.
Medidata is leading the digital transformation of life sciences, creating hope for millions of patients by generating the evidence and insights to help pharmaceutical, biotech, medical device and diagnostics companies, and academic researchers accelerate value, minimize risk, and optimize outcomes.
We were so overwhelmed by the support Transputec offered that we ended up using them for all our orders.
Mark Calleran
Chief Information Officer, The Salvation Army