Our 24x7x365 remote managed service desk enables you to outsource all your IT issues. Our dedicated team will manage any incidents, service requests and all communication with your users. Our operatives pride themselves on speedy response times and their specialised incident solving expertise. Our managed services provider teams are trained to adapt to your working culture and the issues you experience the most as a business.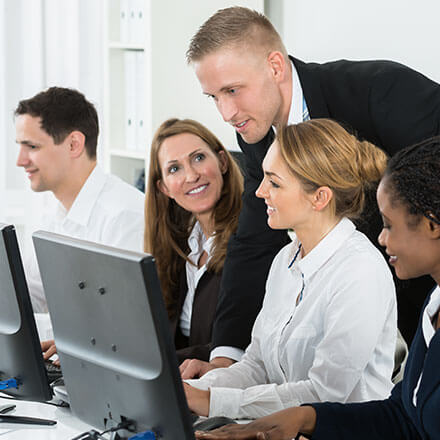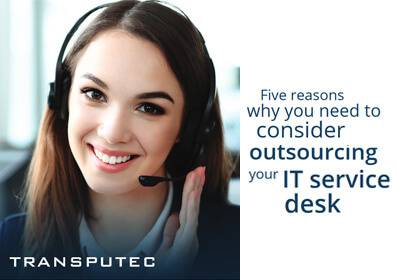 Put an end to frustrating IT issues
We know that an inconsistent or poor service desk service can have a negative impact your internal and external customers and productivity. That's why it's crucial to get it right.
We also understand it's an expensive task for organisations to manage their own 24x7x365 support operation. Our service desk service addresses the common frustration that users and stakeholders feel when they don't receive the right technical support.
Customer first support for your employees
We offer our customers an efficient, fully managed help desk service with a dedicated service manager and monthly service reports. Our services are award winning and that's due to our commitment to high standards and thorough processes. We're proud of our teams who all work by the Transputec customer first values; a can-do attitude, to exceed customer expectations and deliver on speed of response.

Our 24x7 Managed Service Desk provides
They are constantly striving to improve and innovate our services. And they are 100% reliable. We trust them to do what they say they will do, and they leave no stone unturned in solving a problem. They are great communicators and are always on, 24/7.
Juhel Ahmed
IQPC Systems Support Manager, London