Bespoke digital solutions to meet your business needs
Transputec's IT Infrastructure Solutions team hold the highest level of technical accreditations with market leading hardware and software vendors, including IBM, Lenovo, Microsoft, VMware, Citrix, Cisco, Dell and many others. This enables us to construct and deliver solutions across a wide range of technical domains including: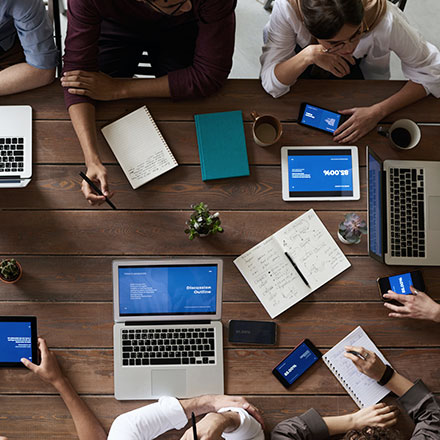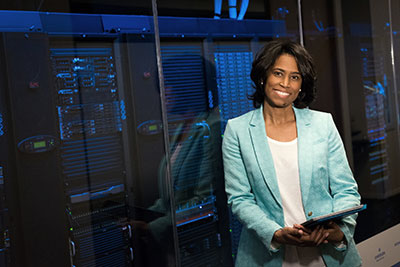 Integrated enterprise solutions
We understand that many organisations today are faced with the challenge of operating hybrid environments, where services are required to run from on-premises, public and private cloud data centres, as well as integrate with other externally hosted services. As partners with industry leading Cloud Enabled Managed Hosting providers, we are able to construct seamlessly integrated enterprise solutions which span across multiple hosting platforms and that are able to be managed via a "single pane of glass".
Our team of Analysts, Architects, Project Managers and Consultants provide expert-level support to help guide our customers through the entire project life-cycle, including:
When faced with the challenge of refreshing/ upgrading infrastructure or building entirely new solution stacks, what options are out there and which are likely to best meet your needs now and in the future?
We can deploy a number of tools and processes to gather the technical requirements whilst working with your stakeholders to ensure their needs are catered for.
High Level Architecture, Proof of Concept & Detailed Design
Once you know what you want, you need to make sure it is going to work. Our architects will ensure all aspects of the solution are properly designed and our vendor relationships mean we are able to quickly construct PoC's to prove the solution is viable.
Our experienced PMs work with you to plan quickly, execute efficiently and deliver your projects and programmes on time and in budget.
Build, Configuration, Testing & Implementation
Once designed, our team will work through a structured and methodical process to ensure that the solution is bought into service with minimal disruption.
Post-implementation your team (or ours) will need to be able to support the new solution, so throughout the project lifecycle our project team creates the necessary documentation and provides the knowledge transfer required for the support team to be ready and able to keep things running smoothly once the solution is live.
Certified project managers
All of Transputec's projects are managed by PRINCE2 certified Project Managers and our organisation's project processes are built upon PRINCE2 best practice recommendations. This means that whatever stage you engage us at, we will provide a professional service that delivers your infrastructure solution to meet time, quality and cost criteria.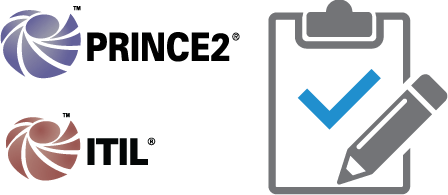 More IT Services from Transputec
Keeping up with Software license lifecycle can be daunting. We only resell licensed solutions and help you to take the complexity out of the procurement process. 
Your organisation needs high quality IT services to keep going. Our managed services include the full range of services including event management and network management.