Agile services for growing business
Transputec's flexible resourcing provides employers with permanent or temporary, recruitment solutions compliant with IR35 legislation. With more than 30 years' experience in the technology industry, we recognise the need for flexible and individual business requirements. Flexible resourcing provides the scope and agility to help you meet your business goals, speedily and successfully.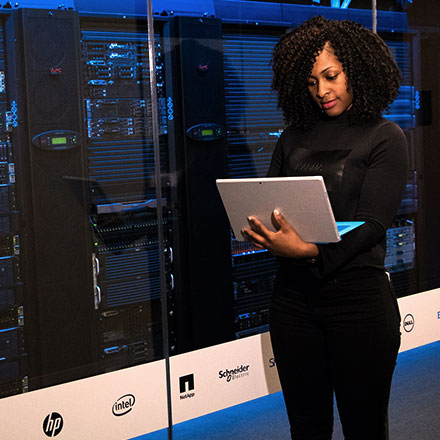 As your business changes and grows you need IT expertise and fast deployment to deliver business outcomes. We understand that its impossible to have all required specialisms in house, so we can provide technology experts on demand. Working in collaboration with your teams, we will ensure IT projects get delivered on time and in budget.
Recruit the right IT people
Transputec's resourcing expertise can fulfil your IT skills gap and save you time and money in recruitment and training
Whether you are looking for specialists in Server Infrastructure, Storage, Networking, End User, Trading Technologies, SAP, Microsoft Technologies – or any other area of IT, our dedicated teams will provide you with an efficient and compliant solution.
Our flexible resourcing experts can be made available via a project or ad-hoc basis, depending on your network requirements.
Transputec have specialist expertise but it's also their 'can-do' enthusiasm that inspires confidence - we have plans to work together in the future.
Martyn Waller
Higgins Group Services Director, London