Are you thinking about starting your career in IT (Information Technology)? Here is what an apprenticeship programme can offer.
Joining an apprenticeship program is an opportunity for individuals to gain hands-on experience and training in a specific field, while also earning a wage. It is a way for individuals to learn the skills necessary to succeed in a chosen career path. If you have a strong desire to learn and develop, then an apprenticeship program can lead to a rewarding and successful career.
At Transputec our apprenticeship program is open to everyone, regardless of age or background, you will be welcomed into a supportive and collaborative environment and our culture is built on teamwork. The apprenticeship program is designed to provide you with the resources you need to succeed, including access to state-of-the-art technology, training materials, and ongoing support from your peers and managers. You will also have the opportunity to attend regular training sessions and workshops that are designed to help you stay up to date with the latest industry trends and technologies and have the opportunity to be onsite at clients as well as in the office.
Hear first-hand experiences from of our apprentices
"Being an apprentice at Transputec has given me exposure. I have worked within different IT Departments from Service Desk, Config to onsite at the clients. This has given me a glimpse into the aspects of each area. Whilst I love working on the Service Desk I am keeping my options open as I know there are so many areas I could be going to in the future.
If you are considering an apprenticeship I would say "absolutely go for it." It gives you the perfect blend of work and education. There are not many other options out there that allow you to learn and apply that knowledge like an apprenticeship does. This was the biggest deciding factor and joining the apprenticeship programme has proved to be successful.".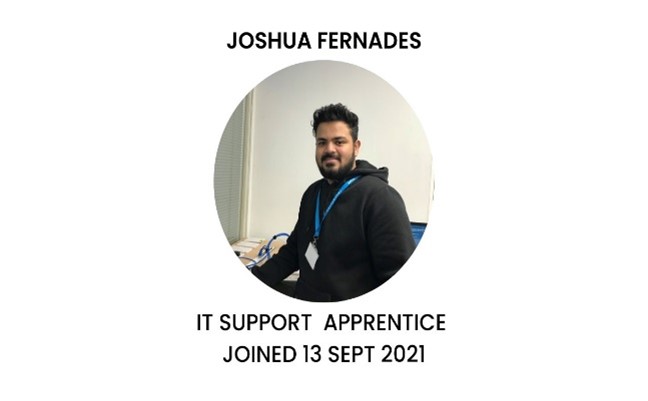 "During my time at Transputec I have learned a range of skills regarding computers and how they work. I had the opportunity to learn about the software and hardware side of a computer. It has given me valuable knowledge into how to fix more complex problems associated with computers.
One of the biggest skills I have developed during my apprenticeship is my communication. I must communicate with a range of different users with different technical expertise, especially when I am on client sites. This has helped boost my confidence so now I am more confident when going on a new client site. I would recommend the apprenticeship programme as it gives a qualification as well as hand on experience which is very important. Employers have the confidence that you know how to do a job and may make it more likely to hire you."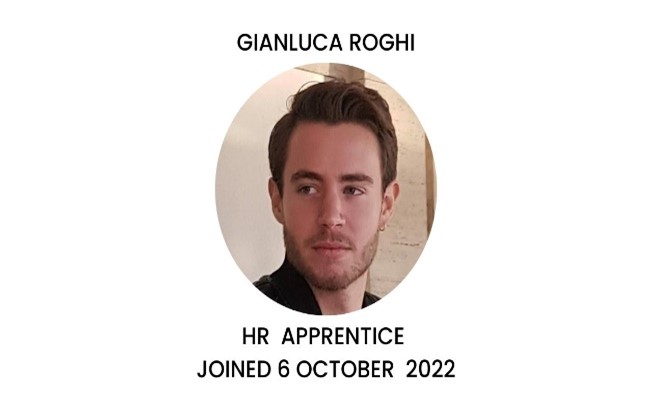 "I really enjoy my apprenticeship programme as it is giving me the chance to delve into HR (Human Resource). I have been acquiring a lot of new techniques and tools and I am supported me with a supportive team that allows me to feel super comfortable and proactive in all my tasks also have had the opportunity to strengthen my computing skills through several projects on the HR platform and have learned how to manage my time. I am very thankful for everything I am learning. 
For those thinking about a similar path, my personal tip is: never stop willing to learn something new every day and becoming an apprentice is a great way to learn. Whatever happens, just never get discouraged because we are the only ones who can make things work. It is up to us. So, join up like I did!"
And finally hear from the Programme Leader and Mentor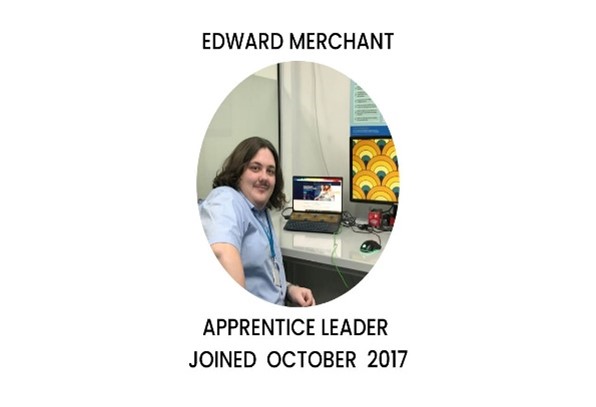 "Guiding the apprentices has been a rewarding experience. I am able to observe their growth and development and see the various career paths they pursue within the IT industry. The apprentices have been a crucial resource in my team always happy to learn and help where needed. They also add new experiences to me and have a very real can-do attitude."
An apprenticeship can be your step towards a bright and successful career in the IT industry. Enquire here to join our team of apprentices.