Another year of hard work and dedication from Transputec has proven to be a success this week.
We were named Winners in the MSP Specialist of the year category and named highly commended as Corporate VAR of the year in the esteemed 2022 PCR Awards.
We went head-to-toe with some of the industry's biggest players, with the winner being selected by a panel of computing and technology experts. The judging panel, with their unrivalled knowledge and experience, rigorously critiqued each PCR Award submission to determine the rightful winners.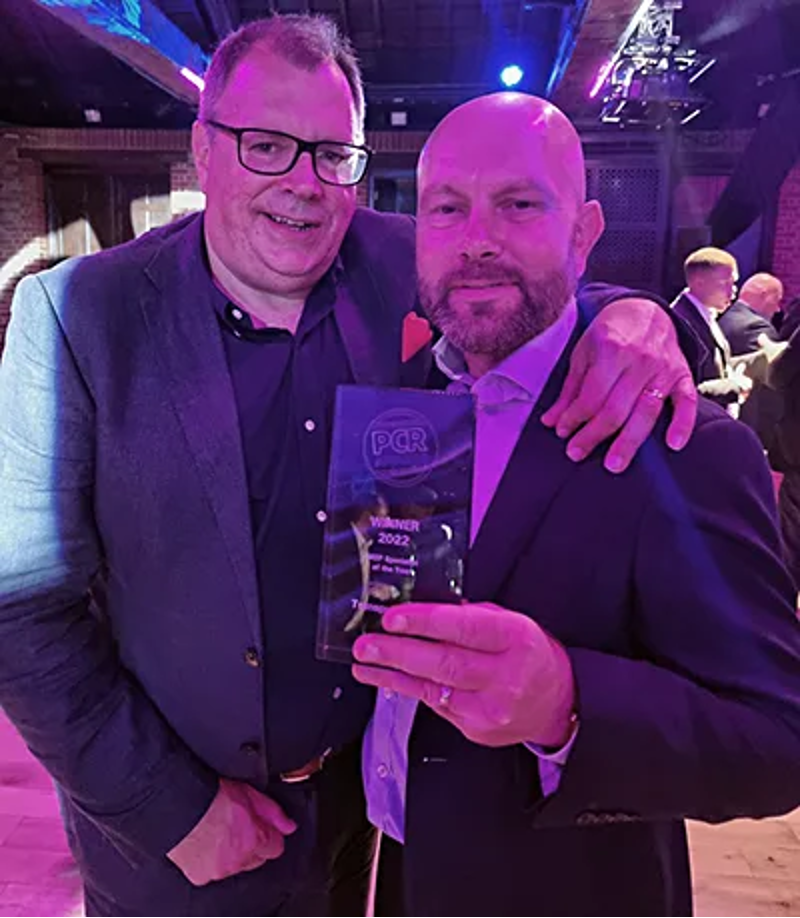 Transputec Services Director, Stuart Salt acknowledged the hard work and dedication of the Transputec team which led to yet another successful win.

"Competition in this category is always fierce so we are delighted to have won this award " he said. "Transputec continues to grow at a steady rate and it's thanks to a dedicated and hardworking team. 2022 was a great year for us and 2023 will see us expanding into more areas."
Founded in 1987 by two brothers Sonny Sehgal and Rickie Sehgal, Transputec have successfully grown to become one of the UK's leading providers of tech services and solutions. Transputec provides multilingual, 24/7/365 IT support services to within organisations around the globe, spanning both the public and private sectors. It currently achieves 95% customer satisfaction an average response time of 6 seconds, with a Net Promoter Score independently verified as 'world class', based on thousands of pieces of user feedback captured every month.
With more than 100 employees and over 35 years in the industry, it's safe to say there is nothing Transputec doesn't know when it comes to tech.
About PCR Awards
The PCR awards honour the incredible companies operating in the UK tech industry, from distributors and resellers to retailers' vendors and beyond. We believe it is more important than ever that we reflect on collective success of the sector and to provide a platform to recognise the hard work, dedication and resilience shown on erthe past twelve months.
This years PCR awards were held at London's nostalgic, The Brewery on 27th September 2022. Click here to see the winners list.