Enhanced your security and know your vulnerabilities
Transputec Penetration Testing Services
At Transputec, we understand the importance of robust cybersecurity in today's digital landscape. Our professional Penetration Testing Services are designed to provide your organisation with comprehensive insights into potential vulnerabilities in your digital infrastructure. Leveraging our extensive experience in Penetration Testing, Vulnerability Assessment, and Ethical Hacking, we help businesses identify and address security gaps in their systems and networks.
Uncovering Vulnerabilities to Fortify Your Security
Our skilled penetration testers use state-of-the-art tools, such as Burp Suite and Metasploit, to simulate cyber attacks on your infrastructure. This process, often referred to as "Red Teaming," allows us to discover weak points in your security before they can be exploited by malicious actors.
Comprehensive Assessment and Detailed Reporting
We perform comprehensive assessments of your Web Application Security and Information Security, utilising the powerful capabilities of Kali Linux. Our services extend beyond simply identifying vulnerabilities – we prioritise them based on the potential impact and provide actionable recommendations to enhance your security posture.
Year-Round Protection with Simple Pricing
Transputec stands out in the industry with our straightforward and affordable pricing model. For an annual fee, we offer multiple penetration tests throughout the year, ensuring your digital environment remains secure even as new threats emerge. This approach not only provides ongoing security assurance but also offers significant cost savings compared to one-off testing.
Proactive Approach to Cybersecurity
Our Penetration Testing Services are part of our broader cybersecurity offering, which includes Managed Detection and Response and Infrastructure Management Services. Our proactive approach to security ensures that your business is prepared for the evolving cybersecurity landscape.
Trust Transputec with your cybersecurity needs. Our commitment is to secure your digital infrastructure, protect your valuable data, and empower your business to thrive in the digital age
Questions?
Contact one of team!
Incident Response Services
In a digital era characterised by a persistent and evolving array of cyber threats, having an effective incident response plan is paramount for any organisation. Transputec, a leader in cybersecurity solutions, offers top-tier Incident Response services designed to swiftly and efficiently address security incidents, thereby minimising potential damage and ensuring business continuity.
Demystifying Incident Response
Incident response refers to the approach an organisation takes to manage a cybersecurity incident. The process involves identifying, investigating, responding to, and recovering from cyber threats to limit their impact and prevent future occurrences. It's not just about handling an attack—it's about learning from it to strengthen your defenses for the future.
At Transputec, we've designed our Incident Response service to act as your cybersecurity lifeline, offering rapid, efficient, and comprehensive support when you need it most. Here's why our offering is the best in the industry.
Why Use Our Incident response service
Our expert team responds swiftly to identified threats, working diligently to limit their spread and reduce potential damage to your operations and reputation.
Expert Cybersecurity Team
With our Incident Response service, you gain access to a highly skilled team of cybersecurity professionals who are trained in the latest threat mitigation techniques and strategies.
Proactive Threat Detection
Leveraging cutting-edge technologies and real-time threat intelligence, our service ensures that we're consistently ahead in identifying and combating cyber threats..
Detailed Incident Investigation
Our team conducts thorough investigations of each incident, determining the root cause, assessing the extent of the impact, and devising effective strategies for recovery and future prevention.
We provide comprehensive post-incident support, including detailed reports and reviews, to help you understand the incident, its impact, and strategies for bolstering your defenses against future occurrences.
Our Incident Response service offers a cost-effective solution for the swift and efficient handling of cyber incidents, saving you the substantial investment typically needed to establish and maintain a robust in-house response team.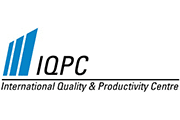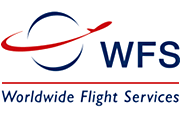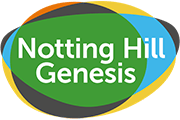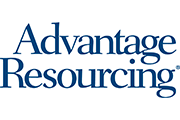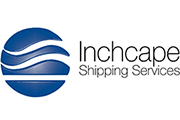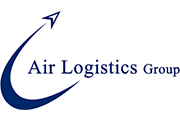 Discover how we can help. We aim to be in touch.