Transputec Managed Detection and Response (MDR) Service
At Transputec, we recognise the critical importance of vigilant and comprehensive cybersecurity. We provide Managed Detection and Response (MDR) services to organisations seeking to fortify their defenses against cyber threats. Our MDR services monitor security data 24/7, accelerating the detection and response to threats. By leveraging human investigation, advanced threat intelligence, and cutting-edge tools, we identify and contain threats faster, ensuring your organisation's digital assets remain secure.
Our MDR services are designed to help organisations manage risks through always-on monitoring provided by our expert cybersecurity team. We offer advanced threat intelligence resources and employ streamlined incident prioritisation, investigation, and response mechanisms. These operations are optimised to protect valuable data from both known and emerging threats. With Transputec, you get the assurance of robust security designed to counter modern cyber threats.
Our MDR solutions offer:
Constant cloud, network, and endpoint monitoring for visibility
Detailed threat analysis and human intelligence for prioritising incidents
Context and decision-making support through detailed enrichment
Quick response with security orchestration and automated responses1.
Our broad range of MDR services includes:
Managed Endpoint Detection and Response (MEDR) for endpoint protection
Managed Network Detection and Response (MNDR) for covering network infrastructure
Managed Extended Detection and Response (MXDR) for comprehensive coverage of endpoints, networks, clouds, and the Internet of Things (IoT)
When you choose Transputec, you choose an always-on, well-resourced partner with enhanced threat intelligence and threat-hunting capabilities. We bring proven enterprise experience to the table, ensuring high availability and effectiveness of our services. Our MDR service is a comprehensive managed security operations solution that protects your organisation against threats by using security experts, advanced tools, and threat intelligence.
Transputec's MDR is an expert-managed, 24/7 threat detection, threat-hunting, and response service that defends networks, endpoints, and clouds. We can leverage Endpoint Detection and Response (EDR) technology to add additional layers of security at endpoints and enhance EDR's threat detection and analysis capabilities. With Transputec, you get a proactive cybersecurity strategy designed to keep your organisation safe in the digital age.
Questions?
Contact one of team!
Why Use Our Managed Detection & Response
Advanced Threat Detection
With our MDR service, you can benefit from state-of-the-art technology, including AI and machine learning, to proactively detect threats across your entire digital environment.
Once a threat is detected, our team of seasoned cybersecurity professionals respond swiftly and effectively, minimising potential damage to your business.
Expert Cybersecurity Team
By utilising our MDR service, you gain access to an experienced team of cybersecurity experts who continuously monitor your systems, analyse threat data, and devise robust countermeasures.
Our 24/7 monitoring ensures that threats don't slip through the cracks, while our commitment to continuous improvement refines strategies based on the latest threat intelligence and learnings from past incidents.
We understand that each business has unique needs and risks. Our MDR service tailors strategies to align with your specific business objectives, IT environment, and risk tolerance.
Cost-Effective & Scalable Solution
Our MDR service eliminates the need for significant investment in building and maintaining in-house security capabilities, providing a cost-effective solution. As your business grows and evolves, our service scales to meet your changing needs.
MDR services are crucial for clients requiring comprehensive cybersecurity defense. Proactively monitoring, detecting threats, and responding swiftly, MDR helps organisations stay ahead, minimise impact, and maintain a strong security posture.  Transputec's skilled analysts and advanced technologies ensure continuous threat hunting, incident response, and risk reduction.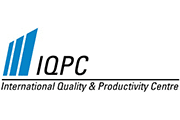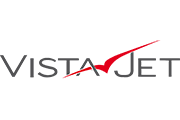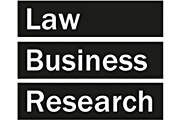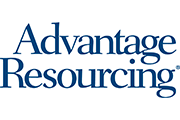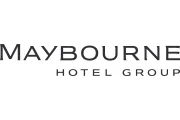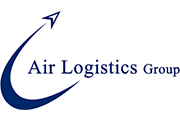 Discover how we can help. We aim to be in touch.