Managed Detection & Response services will protect your organisation
When something unusual takes place on your network, how do you deal with it? Do you have a dedicated person or team who can take action as soon as an event is identified?
Identifying unusual activity quickly and launching a cyber incident the first sign of attack is the focused outcome of our multi layered service. Our MDR service provides the service, technology, and cyber-offensive intelligence to continuously hunt for threats across your Network, Systems, Data assets & Endpoints every second of each day with the people to shut down threats before they can do any damage.
Transputec's MDR service including our Security Operation Centre (SOC) works in tandem with our managed security service, Microsoft Security services, ThreatSpike, Incident Alerting Crises Control and independent cybersecurity consultancy services from Cynance.
Let our security experts continuously monitor, detect, and respond to threats in your environment.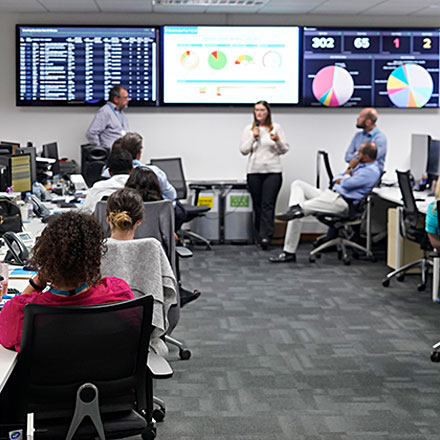 What is a Managed Detection & Response (MDR)
Managed Detections and response service is a multilayer approach to defend your environment against advanced cyber-attacks. The services include continuous security monitoring with advance threat detection systems, threat visibility, halting attacks immediately and Rapid Incident Response.
Continuous Security Monitoring (SOC)
Our SOC services are active 24 x 7 x 365 employing people, processes, and technology to continuously monitor and improve the network and endpoint environment security while preventing, detecting, analysing, and responding to cybersecurity incidents.
Extensive Threat Visibility
We monitor networks for hacking, malware, vulnerabilities, insider threats, user behaviour analytics and threat intelligence from third party sources to provide extensive visibility tailoring our solution to work alongside the SOC analysts to constantly apply learning across all MDR customer environments
Halt attacks before they do harm
Our SOC team will immediately contain user and endpoint threats to cut off the attacker. Each Incident with its findings are reported to the client with tailored remediation and mitigation actions executed.
Rapid Incident Response upon threat detection
Our team uses Crises Control and advance incident alerting and management tools to automatically inform your people when an incident is launched. The service is tailored to engage the people or teams that you want when an incident occurs.
Augment your team with MDR experts
Extend the scope of cover by augmenting your in-house support teams with our security experts. Our service ensures that important security events don't get missed, and your team is free to focus on other priorities.
A proactive approach to threat detection is now required by Cyber Insurance providers, to the latest regulations, and standards. With our services and consultants, you can quickly elevate your organisation's cyber security capabilities to a level needed to help meet the requirements of the GDPR, NIS Directive, PCI DSS, ISO 27001, and more.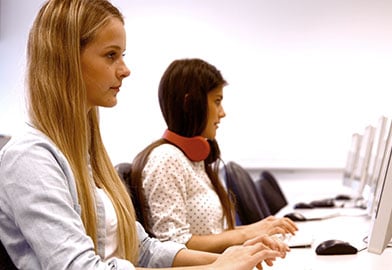 What is a security operations centre (SOC)?
A security operations centre (SOC) monitors your organisation's IT environment to protect it against malicious activity.
The security operations centre's analysts and engineers monitor your network, sound the alarm when malicious activity is detected, and work with your incident response teams to ensure that all security issues are dealt with quickly and effectively before they escalate into an attack.
The members of your SOC back up the work of your automated defences and are an integral part of your overall multi-layered cyber security strategy. Focussed entirely on your organisation's ongoing operational security, the SOC team's analysts will work together to detect, analyse, respond to, report on, and prevent cybersecurity incidents, so you can concentrate on growing your business.
What are the benefits of our MDR service?
Having the dedicated resources of a round the clock security operations centre and security consultants and security platforms is expensive and requires highly skilled analysts and investment. Many organisations can't afford a SOC team of their own or can only afford basic or partial coverage. That's where we can help.
A cyber attack can come at any time, and an effective cyber incident response is quick, organised, and efficient. With our service you get the protection and support before, during, and after a cyber attack.
With the Transputec SOC you get:
More IT Services from Transputec
Protect your organisation against the threat of cyber attack with round the clock managed cyber security support, using the latest technologies and techniques to protect your network.


Your organisation needs high quality IT services to keep going. Our managed services include the full range of services including
event management
and
network management
.