Cybersecurity as a Service
You deploy our cybersecurity service agents to all your end points, we manage your security 24×7 with our SOC.
Cybersecurity as a Service (CSaaS)
We deliver award winning Managed Cybersecurity Services combining a market leading Threat Detection Platform with round the clock protection from a dedicated Security Operations Center.
Always ON Managed Cybersecurity Services
Safe and secure systems are vital to protecting your business and customers, but protecting your organisation from cyber attack is more challenging than ever before.
The cyber landscape never stands still. Your cybersecurity defences and team need to constantly evolve just to keep up with the increasing number of threats from countless criminal actors using techniques such as phishing scams, malware, ransomware, and more to breach your defences. New vulnerabilities in the systems you use are uncovered every day. New risks are introduced to the network through endpoints (computers, servers, even internet connected printers), new software, and program updates.
Transputec's high quality cyber security services in London provide support to protect your systems and data. Our flexible security operations centre (SOC) can provide all your cybersecurity support, or add extra resources to your current team.
We work in collaboration with our technology partner, ThreatSpike Labs, and consultancy partner, Cynance, to meet your every cybersecurity need, and give you peace of mind.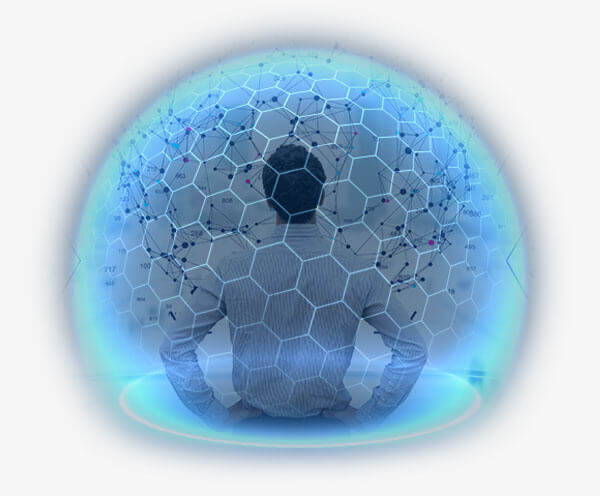 Our Managed Cybersecurity Services include

24/7 Security Operations Centre (SOC); EDR protection from ThreatSpike; Real time threat and vulnerability alerting; Incident and security assessments; Asset management reporting; Advisory forensics and data loss prevention; and Virtual penetration testing.
Install ThreatSpike on every server and endpoint to provide threat coverage for each device. ThreatSpike will run in the background inspecting every packet of information and identify threats.
The dedicated SOC team of analysts constantly monitor unusual behaviour on your systems, warn you of threats, and keep systems guarded 24/7, 365 days a year giving you peace of mind.
The SOC team analyse every generated event, and work with you to assign prioritisation and mitigation efforts for each one, improving your defences against the threat of attack.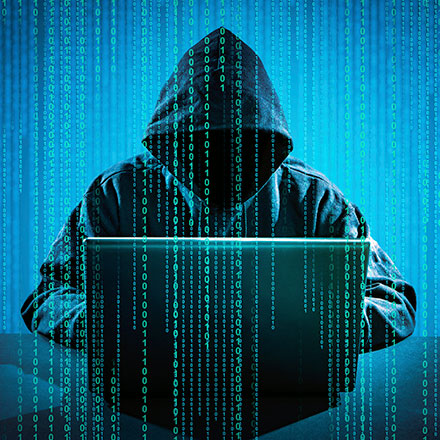 What is Cybersecurity as a Service (CSaaS)?
Effective cybersecurity teams must be experienced, skilled, and able to work around the clock, and that costs money. Not every organisation has the resources to build a team that can cover all their bases, so that's why they look to managed managed cyber security services instead.
Our IT Security Services offer flexible, outsourced cyber security resources for organisations of all sizes and across all industries and sectors. With managed security service providers, you benefit from the skills of experienced professionals who are dedicated to protecting your organisation, and ensuring that you have the plan and techniques in place to manage any event.
Managed cybersecurity services providers can carry out your entire cybersecurity function, or give you extra resources as required – the choice is yours.
The benefits of Cybersecurity Managed Services include:
Next generation Cybersecurity protection - ThreatSpike
Transputec's cybersecurity services include endpoint detection and response from ThreatSpike. ThreatSpike protects your organisation from the inside out, safeguarding your organisation against the latest threats and vulnerabilities.
With ThreatSpike installed on every server, computer, and internet connected device, you can continuously monitor network traffic, learning and controlling the flow of data and electronic communications to protect the entire organisation. In the event of a security incident, ThreatSpike will alert you in real time to ensure that your response team is able to begin mitigation activity as soon as possible.
What Does ThreatSpike Do?
ThreatSpike responds to and identifies risks, in real-time, at each of your endpoints anywhere in the world. It instantly implements protective controls such as web filtering, data loss prevention, network zoning therefore neutralising the attack entity.
End Point Detection and Response
ThreatSpike continuously monitors every endpoint (computers, laptops, printers, servers and more) and blocks suspicious activity immediately.
All information gathered from the network is analysed for any signs of malicious or unusual behaviour, in real-time, by our Security Operation 24 x 7 x 365.
ThreatSpike detects rogue devices connected to the network, and flags them for investigation and removal.
Intrusion Detection and Prevention
When a threat is detected, ThreatSpike acts fast to isolate affected machines, limiting the damage from the threat.
ThreatSpike detects and alerts for the extraction of sensitive data from the network.
ThreatSpike filters web use, intercepting and blocking users from accessing unauthorised websites.
ThreatSpike generates metadata about every package of network traffic for review at a later date.
Measure compliance of devices against baseline standards, and harden configurations to improve their posture.
ThreatSpike constantly monitors the network providing protection 24/7, 365 days a year.
How Does ThreatSpike Work?
Once ThreatSpike's agent is installed on workstations and servers (endpoint) it monitors your network traffic and endpoint activity 24/7/365 for threats and vulnerabilities. ThreatSpike alerts you in real-time, and secures your network using automated security controls

Why Choose Transputec's Cybersecurity Services?
We look after your cyber security, so you don't have to. The
SOC
will manage all your day to day cyber security with the latest tools and techniques.
Our SOC is manned by experienced professionals, who are available to support your organisation 24/7/365 days a year.
Access the entire range of cyber security services quickly and without a lengthy recruitment process from our
SOC
.
Next Generation Protection
Our service uses the latest cyber security protection tools and techniques including ThreatSpike to protect your organisation.
Why do our Customers Choose us for Cybersecurity Services?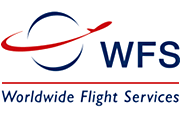 Safety and security will always be WFS' top priority to underpin the vital services we provide for our airline customers at airports around the world. We take this responsibility very seriously and are constantly reviewing our systems and processes to ensure they are fit-for-purpose against potential threats and to protect our business continuity.
Transputec is providing critical managed services that enable us to improve the resilience, efficiency and security of our global operations, which gives us the peace of mind that any security anomaly or incident will be managed and resolved instantly.
Pedro Garcia, Group Chief Information Officer
Worldwide Flight Services
 Transputec's Cybersecurity as a Service provides us with a team of experts monitoring our network and systems 24/7.
The service our previous managed enterprise provider was only monitoring mode. Although we could see a real granular picture with 100ft of vision we were just getting 10 degrees of what we wanted to see. We had no visibility of web activity and it was under two different platforms. We are now getting a 360 degree picture – all under one platform.
Our experience with Transputec is extremely positive. Like us, it is a dynamic, entrepreneurial organisation and quick to respond to our changing requirements.
Lee Scott, ISS Cybersecurity and Compliance Manager
Inchcape Shipping Services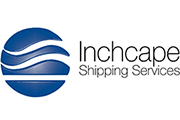 More IT Services from Transputec
Your organisation needs high quality IT services to keep going. Our managed services include the full range of services including
event management
and
network management
.
Our Software Development service helps businesses develop and create software based on your requirements. We will estimate the time and cost of a project, then will design, develop, test, and deliver.
Schedule a demo of Transputec's Managed Cybersecurity Services
Call us now: +44 (0) 20 8584 1400