We are thrilled to announce that Transputec has been voted the "MSP of the year 2022".
The prestigious Cloud Excellence Awards by Computing celebrate successes across the IT industry. These awards recognise the very best of the UK's cloud industry, from the most innovative and compelling products and vendors, through to the top use cases from end-user firms.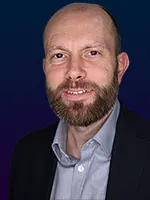 Transputec was chosen for their impressive approach in providing managed services as well as their ability to face cyber security challenges.
"I just wanted to say a big thank you for everyone's efforts and contributions this year which has allowed us to win the MSP of the Year 2022 award last night at the awards ceremony. It was a tremendous win for the team. It shows that the industry and our customers recognise all the hard work and innovation we are doing so thank you all.",
said Stuart Salt, Director of Services.
The Cloud Excellence Awards took place on 22nd September 2022 in London. Click here to view the finalists.