Environmental Management System (EMS)
We see a great potential within the IT industry to achieve global CO2 neutrality and would like to proactively play our part in becoming CO2 neutral and reducing our impact on global warming. We believe by working with our partners, our supply chain, and supporting customers on their socially responsible journey we can have a positive impact on our world.
Scope: Head office operations associated with computer hardware and software sales, related support and software development services. We are committed to protecting the environment and minimising the environmental impact within our business operations by seeking to:
Comply with applicable legal requirements and other stated requirements to which the Company subscribes which relate to its environmental aspects.
Prevent pollution, reduce waste and minimise the consumption of resources.
Educate, train and motivate employees to carry out tasks in an environmentally responsible manner.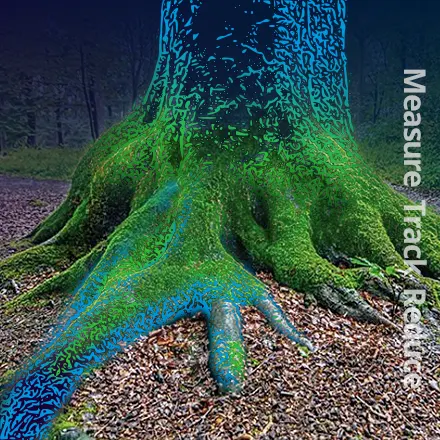 The Company is committed to continual improvement of environmental performance and this will be communicated to all staff, site contractors and suppliers.
Transputec's EMS objectives
Towards A Greener Culture
Our employees are vital to achieving our IT sustainability goals. They have taken it upon themselves to reduce energy consumption in the office by reducing lighting in areas that are not used, by making better use of heating systems in the office, and making more effective reuse of packing materials. We have supported them in this by deploying ultra-efficient lighting and heating systems in the office, and encouraging employees to use hybrid or electric vehicles.
Woodland Trust Corporate Membership
Building on our commitment to reducing our carbon emissions, we have taken a step towards becoming carbon neutral by becoming Woodland Trust Corporate Members. The Woodland Trust membership offers us the opportunity to offset our carbon footprint by joining the Woodland Carbon scheme which creates, restores, and protects UK woodland, planting new UK native trees, and supporting woodland ecosystems including local wildlife. We look forward to getting our hands dirty for this good cause!
Techies Go Green is a movement of IT and tech-oriented companies who are committed to decarbonising their businesses and making them green and verifiably sustainable.
Environmental Management System
Environmental Targets
Employee Health & Safety
Environmental Education & Awareness
Environmental Audit
Environmental Safety
Environmental Management System
Transputec recognises the importance of achieving global CO2 neutrality, we are taking proactive steps in becoming carbon neutral by the 2026. We have also adopted a responsible approach by working with supply chain partners and third parties who share this commitment so together we can drive CO2 emission down to net zero.
Here we share some of our overarching initiatives:
To foster a green and clean culture across the organisation through improved messaging and better environmentally friendly practises.
To build awareness to all interested parties of the impact of climate change for now and the future generations.
To collaborate with organisations who have green initiatives seeking continual plans of improvement.
To measure, monitor and reduce carbon emissions from our business activities and work with our supply chain and partners to achieve net zero CO2 emissions.
Environmental Targets
Employee Health & Safety
Environmental Education & Awareness
Environmental Audit
Environmental Safety