A security operations center (SOC) is a centralised function employing people, processes and technology that aims to continuously monitor and improve your organisation's IT environments while protecting it against malicious activity. The aims of a SOC are: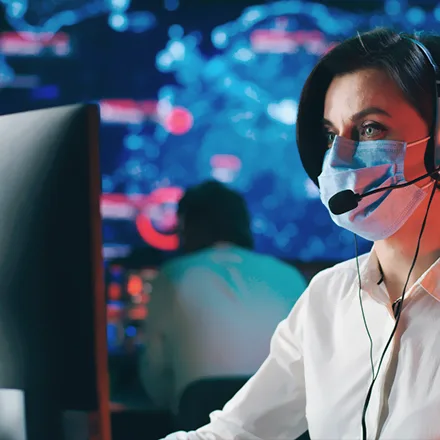 What does SOC as a service provide?
Our SOC is built around a hub-and-spoke architecture, where a security information and event management (SIEM) system aggregates and correlates data from a variety of security feeds. Spokes of this model can incorporate a variety of systems, such as vulnerability assessment solutions, governance, risk and compliance (GRC) systems, application and database scanners, intrusion prevention systems (IPS), user and entity behaviour analytics (UEBA), endpoint detection and remediation (EDR), and threat intelligence platforms (TIP). We can also recommend the use of various security tools which can feed back directly in to our SOC team.
Our SOC is led by a SOC manager, includes incident responders, SOC Analysts (levels 1, 2 and 3), threat hunters and incident response manager(s).
Our service works in tandem with Manage Detection and Response (MDR) services and can cover the entire incident management process. This can include:
Benefits of a SOC as a service
SOC-as-a-Service offers financial and operational benefits.
The members of our SOC reinforce the work of your automated defences and become an integral part of your overall cyber security strategy.
Our SOC works in tandem with Manage Detection and Response (MDR) services. We become an extension to your existing IT team, expanding your capabilities to detect and respond to threats around the clock. Partnering with Transputec reduces the significant financial costs with hiring and retaining an internal team of cyber security personnel addressing the time overwhelming and complex challenges of triaging threats and incident investigations.
The security operations center's analysts and engineers monitor your network, sound the alarm when malicious activity is detected, and work with your incident response teams to ensure that all security issues are dealt with quickly and effectively before they escalate into an attack. Essentially, the SOC is the correlation point for every event logged within the organisation that is being monitored. For each of these events, the SOC team's analysts decide how they will be managed and acted upon. The MDR and SOC team's analysts work together to report on vulnerabilities and continuously improve systems and processes to protect against cybersecurity attacks, so you can concentrate on growing your business.
Additional benefits of a SOC as a service include:
Our goals are to provide affordable, superior service
with high customer satisfaction levels.
Why do our Customers Choose us for
Security Operation Center (SOC) as a service?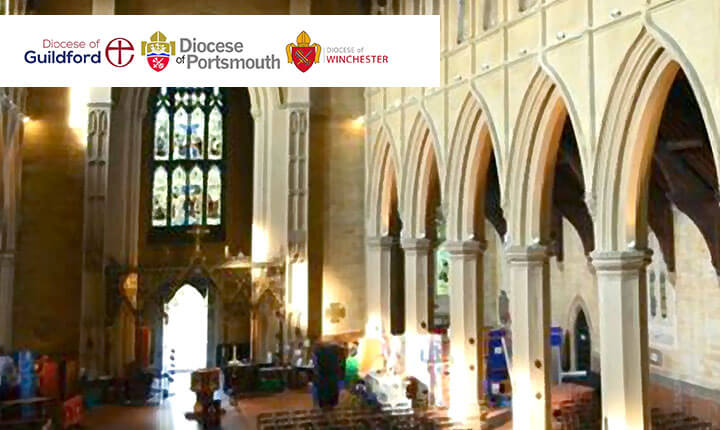 We have positive two-way communication with Transputec and their speed of response and escalation processes are working really well for us and most importantly our users. In addition, there are good synergies between us. Our company values and ethos are well aligned.
Peter Coles, Diocesan Secretary
They are constantly striving to improve and innovate our services. And they are 100% reliable. We trust them to do what they say they will do, and they leave no stone unturned in solving a problem. They are great communicators and are always on, 24/7.
Juhel Ahmed, Systems Support Manager, London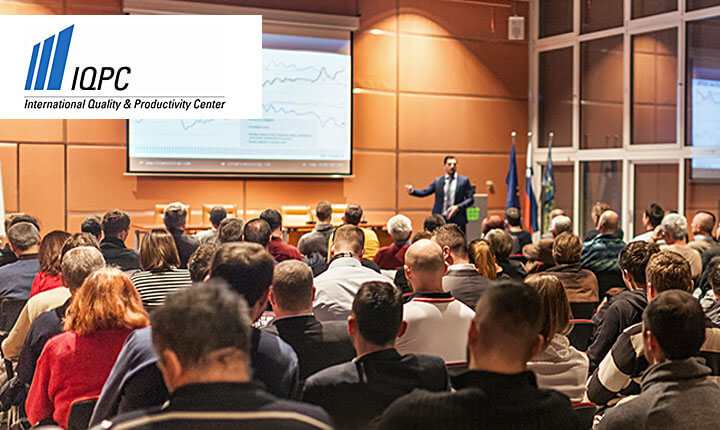 More IT Services from Transputec
Protect your organisation against the threat of cyber attack with round the clock managed cyber security support, using the latest technologies and techniques to protect your network.


Your organisation needs high quality IT services to keep going. Our managed services include the full range of services including
event management
and
network management
.