Software Development is in our DNA
Transputec started life as a software development house way back in the 1980s. Our embedded development capability means that we meet our customers' needs in a way that is unique among managed service providers. Our expertise ranges from Microsoft Office development to scalable Cloud applications.
We've learned a thing or two over the years and continue to invest heavily in research and development of innovative new solutions. We will transform your software specifications and project briefs into innovative, bespoke business enhancing solutions.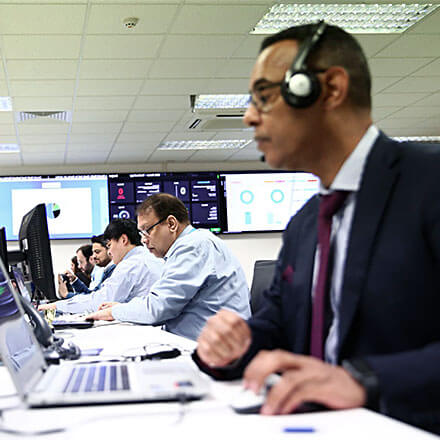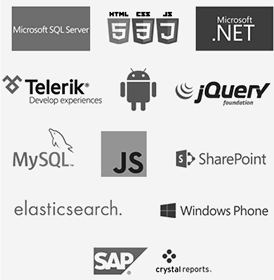 Our Software Development Services
We have been providing services for application development, consulting and application maintenance to large global companies for many years.
Transputec provides full life-cycle development solutions including:
Our core technologies include: .NET C#; Ms SQL (TSQL, SSIS, SSRS, SSAS), Joomla and other Open Source Technologies; PHP MySQL; C++ C+; Visual Basic; HTML, XHTML, XML; Ajax; Javascript; J Query; CSS; Mobile App Development(IPhone, Android and Windows Apps); SharePoint, Elastic Search, Crystal Reports, Telerik.
For us, customer collaboration means truly productive partnerships that bridge the gap between strategic and tactical software development solutions. Our collaborative methodology enables all stakeholders to be truly engaged partners who are involved in refining functionality enhancements.
This approach will ease the delivery process and leave you with advanced software technology that enables you to reach new markets, streamline processes or develop innovative new strategies. Basically, we will future proof your business and help you maintain competitive advantage!
Full Life Cycle Solutions
Transputec's software application capabilities extend across the entire project lifecycle. Our skilled team of analysts, programmers and project managers are ready to work with you to transform your ideas from concept to reality. We adopt industry best practice methodologies to ensure your projects run smoothly, allowing us to quickly develop prototypes and new releases.
We address inherent software quality issues using a robust defect management and root cause analysis methodology, thereby eliminating future application issues. Our proven execution model is also supported by recognised information management standards ISO9001 and ISO 27001.
Flexibility and Adaptability
Flexibility is at the heart of our service. It means we will always put your needs first while taking end-to-end ownership of all issues. We provide delivery and consulting services in end-to-end product development, digital/innovation labs, legacy code remediation and API development.
Our goal is not merely to deliver applications, but also to create success for our clients by following processes that are reliable and repeatable. As a trusted software development company, we can either produce the software for you ourselves or augment your existing development capacity.
We follow the Prince2 project management and Agile or Waterfalls development methodologies depending on our clients' preferences. The flexibility of our approach means that we are able to deal with frequent changes and multiple geographically dispersed stakeholders.
Improve Business Efficiency
Transputec leverages advanced product technology to develop world-class software solutions designed to meet your specialised business needs. Whether standard or customised, we will provide you with a best practice solution that enables you to streamline your processes, devise new strategies, reach new markets and help you gain competitive advantage in your industry.
We deliver software development solutions worldwide to customers ranging from SMEs to Fortune 500 companies. These include companies in the fields of banking, shipping, air freight, property management, retail and hospitality. Whatever your industry sector or required application, we can help you with your development need.
Once scanned, we are seeing invoices appear in our shared environment within 24- 48 hours.
Gregory Sigaud
Development Manager, Nando's