We're passionate about support and we've made it easier for you to get it 24/7.
Let our managed IT Service Desk monitor and manage your infrastructure to prevent disruptions to your business
Transputec Help Desk Services are one of the key components of our Support Service portfolio. Your users can call the Transputec 24/7 IT support desk at any time of the day, from any location. They don't even need to be connected to the Internet – our remote help desk services employ experts that can guide users to resolve problems over the phone across the globe at any time if we can't remotely control their device. The case study below reflects on the immediate benefits from having a managed service provider.
Transputec's Service Desk includes:
Remote Infrastructure Management
IT Outsourcing and IT Management Services
Because of our wider capabilities in IT Procurement and App Development and our capacity as a trusted service desk partner we are able to provide the whole IT outsourcing service throughout the entire lifecycle. Outsourcing your help desk to us means that our team of dedicated professionals will help you take away an important, yet demanding part of your business:

We are a preferred Service Desk Partner
Each service we operate is built to meet the specific needs of our customers. You don't need to fully outsource IT to us if you want to keep some aspects of the service in-house. We work with many customers using a cosourced help desk approach – they retain responsibility for the delivery of part of the IT service and we do the rest. Outsourcing your service desk can be very rewarding in freeing important resources that could otherwise be occupied during normal business operations. We will design the right IT outsourcing solution for you and work through a very structured transition process to ensure that we maintain the highest standards of service throughout.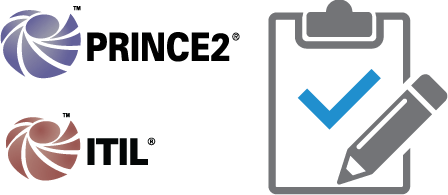 Process and Best Practice
We are firm believers in the ITIL and PRINCE2 best practice frameworks for Service Management and Project Management respectively. We have successfully scaled and implemented both within Transputec so that we, and our customers, receive the benefits of the collective wisdom that goes into producing them. In our experience, the key is how you implement these frameworks within your organisation's existing governance structure and culture. Project Management and Service Management need to become part of the way in which your company works for them to become truly effective.
We have transformed our experiences in Project Management and Service Management into a suite of consulting packages designed to help you get the best out of your project and service delivery functions.

Not only have our service levels improved, but I feel confident that I can rely on our Partner to deliver and be there when we need them at any time!
Enzo Simoni
Regional Director, Informa