External & Internal Threat Protection
GDPR defines strict guidelines for the collection, storage, and processing of personally identifiable information (PII). If your public-facing digital assets collect PII, they are in scope for GDPR solutions. All businesses can mitigate the GDPR risks by protecting themselves from external and internal security breaches. The consequences of breaching the Regulation are game changing. The maximum financial penalty for non-compliance will be 4% of annual revenue or €20 million, whichever is higher.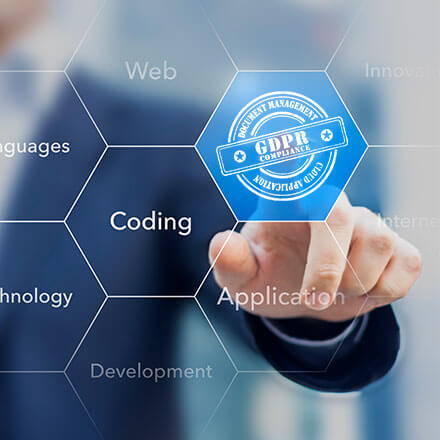 The tools for mitigating potential INTERNAL threats
More companies are taking notice of the risks that insiders can pose to the company's data security today than in the past. Historically, the data breaches that make the news are typically carried out by outsiders, and these outsider threats have been addressed with traditional security measures.
It is the threats that originate from inside the organisation that are much more difficult to prevent and detect, all the more so because insiders don't always threaten the company's data security or integrity intentionally.
The tools for mitigating potential EXTERNAL threats
angle they can play to get their victims to enter their information, they'll use. Understanding the latest attack techniques and threat actor tendencies helps us position our clients to stay one step ahead of phishing threats targeting their organizations. Our range of GDPR Solutions provides leading-edge protection against external cyber threats.