Fresh from winning the title of MSP Reseller of the Year 2017 in the PCR Awards, Transputec has now been profiled in the magazine itself. The award was based on a number of factors, including financial success, marketing expertise, client satisfaction and expertise in managed services products.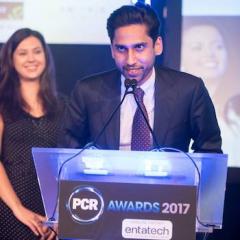 PCR Editor Jonathan Easton spoke to Transputec director and deputy chief operating officer Shalen Sehgal about the different parts of the business and its plans for the post-Brexit future.
Jonathan asked Shalen what it felt like for the company to be announced as the top MSP for 2017. Shalen was also asked about Transputec's plans to expand into Europe, in particular Spain, Italy and Germany, and the impact of Brexit on those plans. You can read the full article here.
Transputec is an established MSP and Reseller with more than 30 years of IT innovation and excellent customer service. We are proud of our longevity in a constantly changing sector where many companies much bigger than ours have come and gone. We put this survival down to our record of constant innovation together with a set of values that has remained unchanged over the years.
Transputec had an outstanding year in 2016, with an exceptionally strong balance sheet and an increase in revenue figures of over 15%. In the current market conditions that is a very strong performance indeed.
We also took on 45 new customers during the year and employee numbers rose by 14%, including new team members in both the UK HQ and in our Philippines Support Centre. We also opened an office in Tel Aviv, to take advantage of the world leading cyber security expertise located there.
Sonny Sehgal